ITS Discreet Messenger Bags Back in Black with New Padded Inserts, Spy Coins and Lock Pick Trainers
There's quite a few new items available today in the ITS Store! We've first got a restock of our Discreet Messenger Bags in Black to go along with our new Padded Inserts, which provide protection for camera equipment or any fragile equipment you might want to store in your Discreet Messenger Bag!
We've also received in a new run of the Spy Coins edition of our ITS Challenge Coins and a few different types of Lock Pick Trainers to help you improve your skill-set! You can find all these items now in stock at the ITS Store while supplies last!
All these items are available here in the ITS Store!
Are you getting more than 14¢ of value per day from ITS Tactical?
Please consider joining our Crew Leader Membership and our growing community of supporters.
At ITS Tactical we're working hard every day to provide different methods, ideas and knowledge that could one day save your life. Instead of simply asking for your support with donations, we've developed a membership to allow our readers to support what we do and allow us to give you back something in return.
For less than 14¢ a day you can help contribute directly to our content, and join our growing community of supporters who have directly influenced what we've been able to accomplish and where we're headed.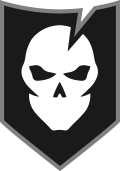 Those practice locks are actually really cool! Very unique.
Went to buy the lock pick trainers and they are out of stock already!! Any idea when I will be able to get one?