We've got a few new items launching today to the ITS Store and we're very excited about all of them. First up are our Sons of Liberty PVC Morale Patches.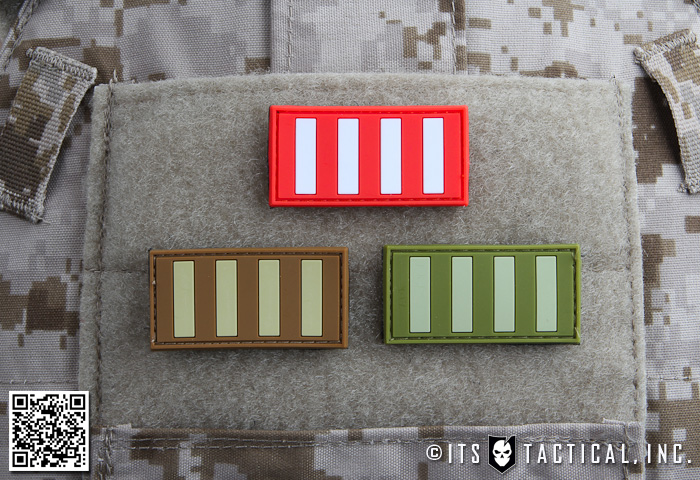 The Sons of Liberty were influential in orchestrating effective resistance movements against British rule in colonial America on the eve of the Revolution, primarily against what they perceived as unfair taxation and financial limitations imposed upon them. The Sons of Liberty effectively undermined British rule, paving the way to America's independence.
In 1767 the Sons of Liberty adopted a flag that has often been referred to as the rebellious stripes flag, which features nine vertical stripes (five red and four white.) These nine stripes have been said to represent the Loyal Nine, a clandestine political group that enflamed public opinion of British law and predated the Sons of Liberty.
A seminal act and lasting legacy of the Sons of Liberty to the history of the American Revolution, was the December 16, 1773 orchestrating of the Boston Tea Party. Some might point out that the echo from the Sons of Liberty can be heard today, as our rights are being encroached upon and our Constitution attacked. Not a flag of distress or of war, but one of defiance, one that was used in the face of such tyranny. We will Prevail!
ITS Sticker Sheet
While looking for a way to produce some of our awesome morale patch designs as stickers, we settled on a sticker sheet as the best way to give you stickers of many of our most popular designs.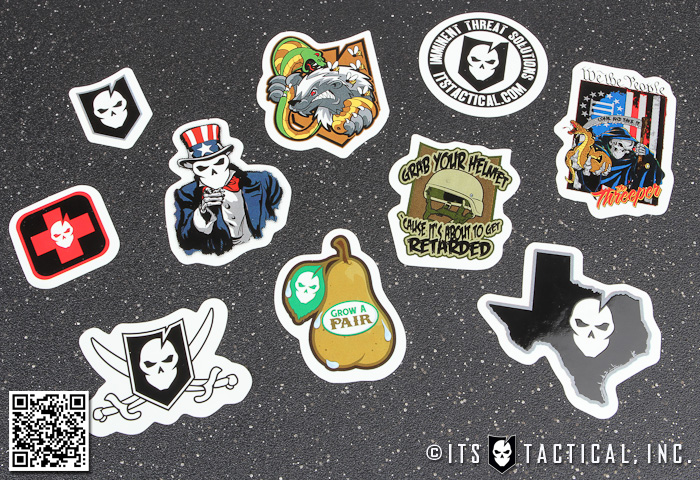 Each 8″ x 10″ sticker sheet features 10 individual removable stickers that are die cut from the overall sheet. These high-quality vinyl stickers are silkscreened and feature a UV coating that will outlast all those other cheapo stickers!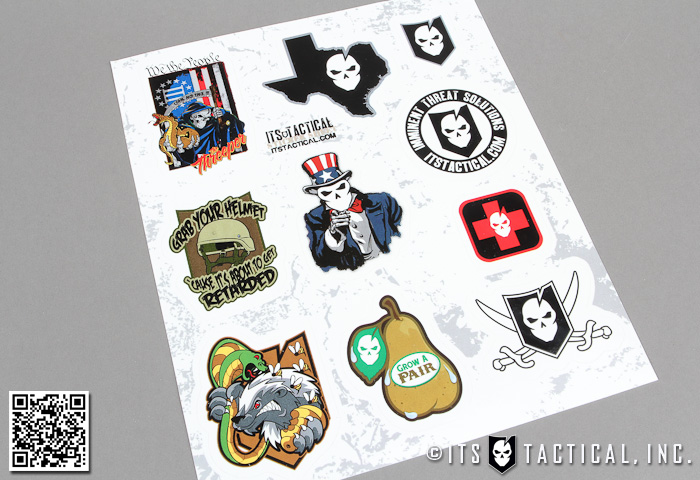 Red Blooded ITS Embossed Field Notes
From the same great company as our original ITS Stamped Field Notes Memo Books, we bring you the special limited-edition Red Blooded Field Notes!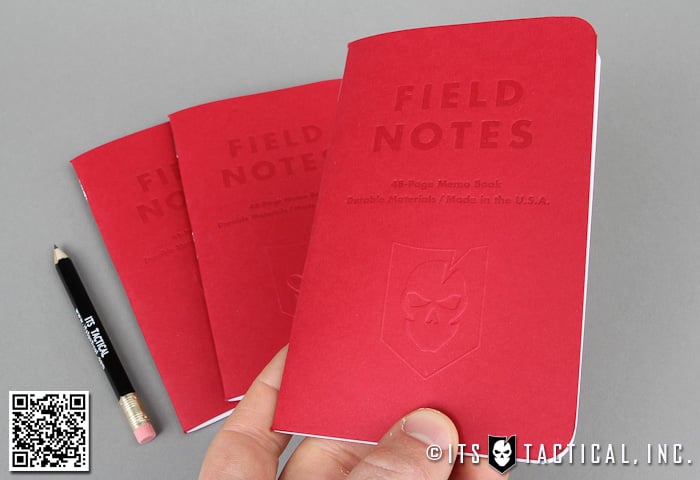 Just in time for Valentine's Day, this set of three 3 1/2″ x 5 1/2″ memo books each have an ITS embossed logo shield on the electric red cover stock and 48-pages of graph paper worth filling up with good information.
We've also included an ITS golf pencil with each three-pack so you'll always have something to jot your notes down with.
Are you getting more than 14¢ of value per day from ITS Tactical?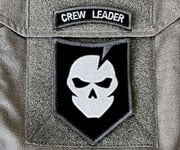 Please consider joining our Crew Leader Membership and our growing community of supporters.
At ITS Tactical we're working hard every day to provide different methods, ideas and knowledge that could one day save your life. Instead of simply asking for your support with donations, we've developed a membership to allow our readers to support what we do and allow us to give you back something in return.
For less than 14¢ a day you can help contribute directly to our content, and join our growing community of supporters who have directly influenced what we've been able to accomplish and where we're headed.