MultiCam ETA Trauma Kit Pouches Back in Stock Now with Murdock Jacquard Woven MultiCam Webbing
Our MultiCam ETA Trauma Kit Pouches are back in stock today and now featuring Murdock Webbing's Jacquard Woven MultiCam Webbing. This new webbing is superior to printed webbing that eventually wears out, exposing the light colored webbing underneath the printing.
Woven in the USA and extremely abrasion resistant, the Murdock Jacquard Webbing meets all NIR (Near Infared) requirements established by Natick. It's also been approved by a government certified lab according to our friends at Soldier Systems, whom we first heard about this webbing from last year. We're excited to be offering it now on our  ETA Trauma Kit Pouches.
Pick yours up here in the ITS Store today!
Are you getting more than 14¢ of value per day from ITS Tactical?
Please consider joining our Crew Leader Membership and our growing community of supporters.
At ITS Tactical we're working hard every day to provide different methods, ideas and knowledge that could one day save your life. Instead of simply asking for your support with donations, we've developed a membership to allow our readers to support what we do and allow us to give you back something in return.
For less than 14¢ a day you can help contribute directly to our content, and join our growing community of supporters who have directly influenced what we've been able to accomplish and where we're headed.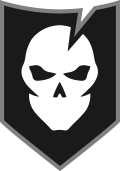 The name was chosen by one of our readers in a contest we had when the kits were first launched. ETA stands for the 3 leading preventable causes of death in the field as established by the TCCC guidelines. Extremity hemorrhage, Tension pneumothorax and Airway obstruction.
I also would like to know if there are plans to produce these pouches in black.
Any plans on producing the pouches in black?