New CRKT ParaSaw Bracelets, Coyote Liberty Bottle Caps and ITS Ladies T's
Bringing you a unique Paracord Bracelet design, these CRKT ParaSaw Bracelets feature a hidden Tungsten Carbide Wire Saw woven into each bracelet.
When unwoven, each bracelet gives you around 12 ft. of paracord (large size) and a Tungsten Carbide Wire Saw with coated loop handles to cut through small tree limbs. When untying the bracelet, you'll expose the protective wrapped wire saw inside. Simply remove the protective cover and it's ready to use!
Bracelets are available in Large (8″ interior bracelet dimension) and Small (7.5″ interior bracelet dimension) in either Black or OD Green.
Pick up your CRKT ParaSaw Bracelet in the ITS Store today!
Liberty Bottle Caps
As far as we know, we're the first kids on the block with the brand new Liberty Bottleworks Coyote Caps.  We're also offering these for sale individually to those that might already own one of our Tan Liberty Bottles. We also have black available if you've somehow misplaced your lid.
Grab your new Liberty Bottle Cap here!
Ladies Revolver T-Shirt
Our last run of black Ladies Revolver T's went so well, we decided to release them in a new charcoal color too!
Pick up a Ladies Revolver T-shirt here!
Are you getting more than 14¢ of value per day from ITS Tactical?
Please consider joining our Crew Leader Membership and our growing community of supporters.
At ITS Tactical we're working hard every day to provide different methods, ideas and knowledge that could one day save your life. Instead of simply asking for your support with donations, we've developed a membership to allow our readers to support what we do and allow us to give you back something in return.
For less than 14¢ a day you can help contribute directly to our content, and join our growing community of supporters who have directly influenced what we've been able to accomplish and where we're headed.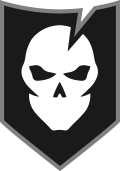 I really like the ParaSaw idea. Have ya'll considered trying to find the saw separately to offer? I've looked around at CRKT and around the web, but I'm not finding just that specific saw. Thanks to ITS I already make my own bracelets, so I'm just looking to do it myself. Awesome idea though, ITS always comes out with top-notch stuff.
Can we get a review of the CRKT ParaSwa Bracelet? I'm not one to wear Paracord as a bracelet, but that is intriguing.