New ITS Warrior Dog Foundation K9 Morale Patch Benefiting America's Working Dogs
We're proud to launch our new Warrior Dog Foundation K-9 Morale Patch today. We've created this patch in partnership with the Warrior Dog Foundation, who will receive a portion of the proceeds from each sale.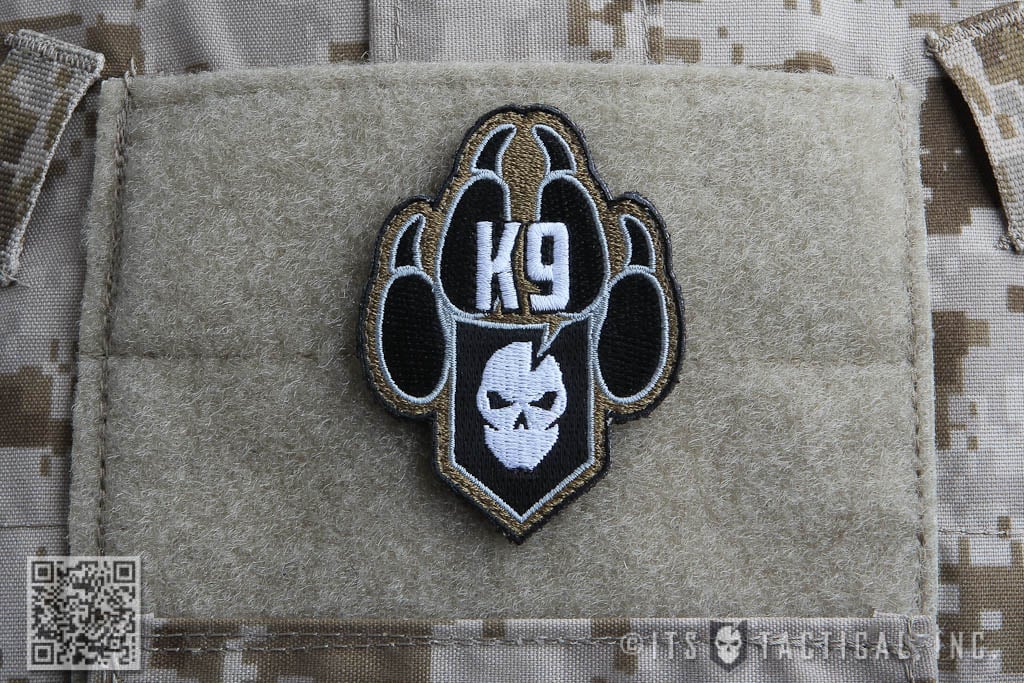 Established by former Navy SEAL Mike Ritland, the Warrior Dog Foundation is dedicated to serving the Special Operations community, families and Special Operation Forces working K-9 Military Dogs.
By helping to transition dogs from an operation environment to their state of the art kennel facility, the Warrior Dog Foundation strives to educate the public on the importance of K-9s in the combat environment and showcase the level of sacrifice these dogs give in support of our troops.

They care for each individual SOF K-9 with dignity and grace, including both mental and physical rehabilitation for the rest of their lives.
Each Warrior Dog Foundation K-9 Morale Patch measures 2.25″ wide x 3″ tall and comes with a hook velcro backing to stick them wherever you'd like. You can also easily remove the velcro backing with a seam ripper to sew them on.
Are you getting more than 14¢ of value per day from ITS Tactical?
Please consider joining our Crew Leader Membership and our growing community of supporters.
At ITS Tactical we're working hard every day to provide different methods, ideas and knowledge that could one day save your life. Instead of simply asking for your support with donations, we've developed a membership to allow our readers to support what we do and allow us to give you back something in return.
For less than 14¢ a day you can help contribute directly to our content, and join our growing community of supporters who have directly influenced what we've been able to accomplish and where we're headed.