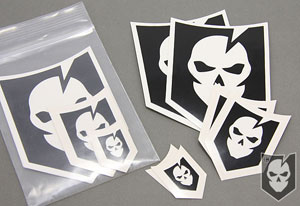 We know you guys have been eagerly awaiting a few of our new products like the options on our ETA kits to either purchase without a Decompression Needle, or to add the new QuikClot Z-Fold Combat Gauze.
While those options are now live in the store, we'd also like to introduce something you guys have been asking for! Smaller ITS Stickers!
We now have an ITS Sticker Pack that includes two regular sized stickers, two small sticker and two mini stickers!! Now you can show your support on everything from your vehicle to your pistol mags!
Member Additions
We've now created Plank Owner and Crew Leader pages specifically for our membership to purchase exclusive items we've created that are not available in our store.
For instance, we have some Plank Owner shirts left over and are now stocking the Plank Owner and Crew Leader Rocker Patches for purchase.
To check it out, just visit your resources page with the link on the Membership section of the sidebar to your right.
While our founding Plank Owner Membership slots have been filled, it's not too late to get in on all the awesomeness that is the Crew Leader Membership!
Thank you to everyone for your continued support and we sincerely appreciate each and every one of our readers!
Are you getting more than 14¢ of value per day from ITS Tactical?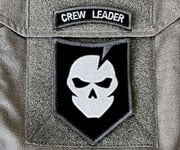 Please consider joining our Crew Leader Membership and our growing community of supporters.
At ITS Tactical we're working hard every day to provide different methods, ideas and knowledge that could one day save your life. Instead of simply asking for your support with donations, we've developed a membership to allow our readers to support what we do and allow us to give you back something in return.
For less than 14¢ a day you can help contribute directly to our content, and join our growing community of supporters who have directly influenced what we've been able to accomplish and where we're headed.