Reader Appreciation Contest: Giveaway #4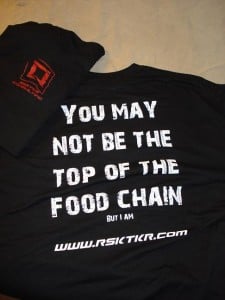 We'd like to introduce our fourth  Reader Appreciation Contest giveaway, sponsored by one of our more active readers "sigshooter."
Doc, as everyone knows him, owns and runs RskTkr Consulting, which teaches Combative Pistol and Concealed Carry classes.
Today Doc has graciously donated one of his "Top of the Food Chain" shirts and a Pair of Wiley X PT-1S Shooting Glasses to the lucky winner.
The winner, will have their choice of size from an Adult Small up through XXL.
The Wiley X PT-1S Shooting Glasses feature a matte black frame with a smoke colored lens.
To learn how you can be eligible to win, take a look at our  contest rules.
We'll let this contest run until Sunday, October 11th at 11:59 p.m. (Central Time)
Be sure to read the contest rules carefully
Thanks for entering, and good luck!!
p.s. Yes, Doc shoots Sigs!
<----- scroll or drag ----->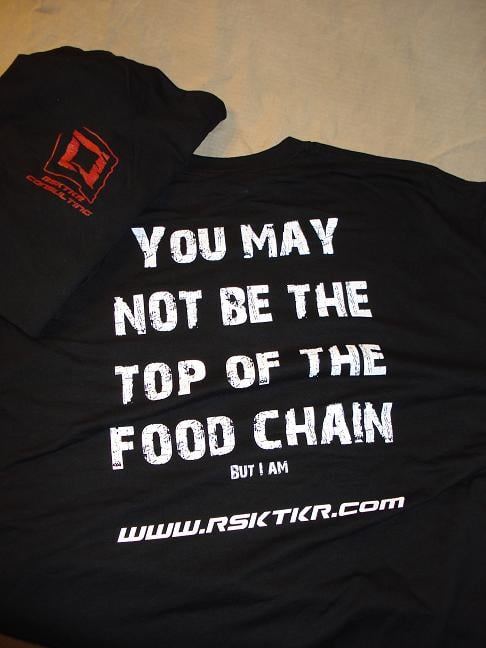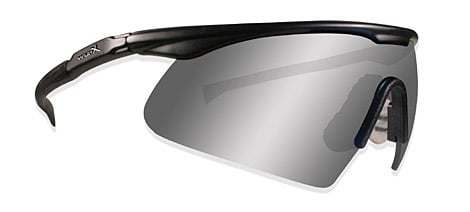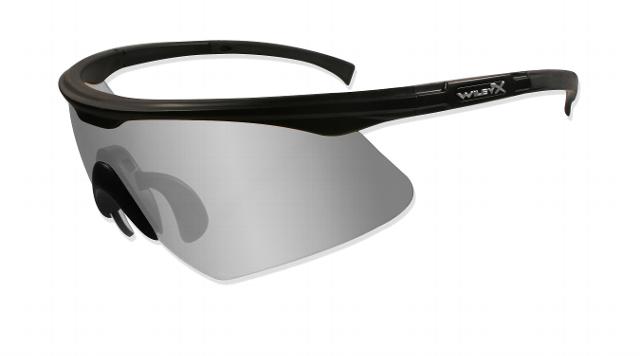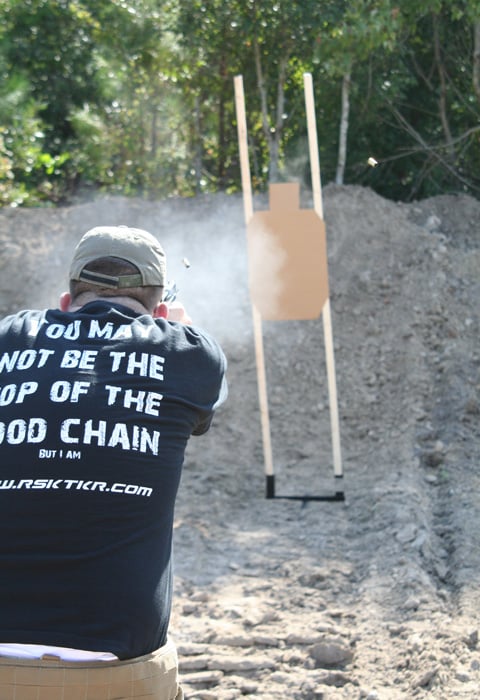 <----- scroll or drag ----->
Are you getting more than 14¢ of value per day from ITS Tactical?
Please consider joining our Crew Leader Membership and our growing community of supporters.
At ITS Tactical we're working hard every day to provide different methods, ideas and knowledge that could one day save your life. Instead of simply asking for your support with donations, we've developed a membership to allow our readers to support what we do and allow us to give you back something in return.
For less than 14¢ a day you can help contribute directly to our content, and join our growing community of supporters who have directly influenced what we've been able to accomplish and where we're headed.