SHOT Show 2013 Begins Soon! Pick up your Free ITS Tactical Poker Chip!
Don't forget that we'll be reporting live from the 2013 SHOT Show starting Monday, January 14th with Media Day at the Range! Come find us there or any time else during the show to pick up your free ITS Tactical 2013 Commemorative Poker Chip. (Hint: Check Twitter to find out where we're at!)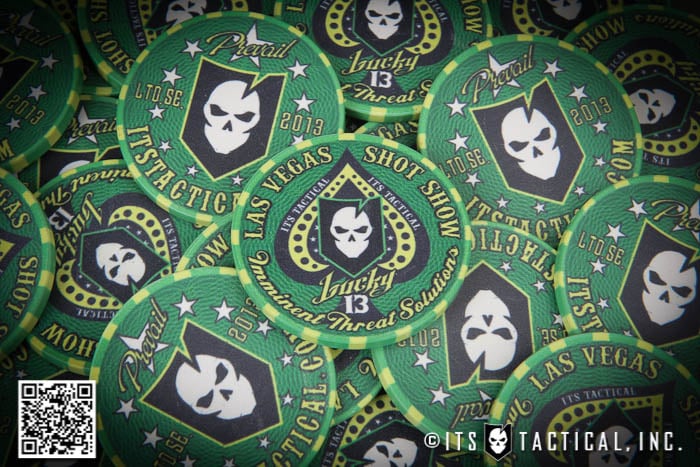 If you won't be able to make it out to the show next week, you can still get a free poker chip with any order placed in the ITS Tactical Store from Monday the 14th through Friday the 18th (while supplies lasts). This is first come first served and the quantity is limited.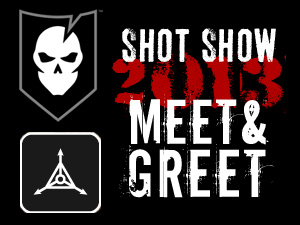 Get your order in as soon as possible starting Monday to ensure you get your chip! Another reminder is that if you'll be at the show, join us on Tuesday night for our TAD + ITS Meet & Greet. Get all the details here or check out the Facebook Event we created and let us know you'll be coming.
We hope to see you all there! Don't miss our live coverage right here on ITS Tactical, we'll be reporting each day of the show!
Are you getting more than 14¢ of value per day from ITS Tactical?
Please consider joining our Crew Leader Membership and our growing community of supporters.
At ITS Tactical we're working hard every day to provide different methods, ideas and knowledge that could one day save your life. Instead of simply asking for your support with donations, we've developed a membership to allow our readers to support what we do and allow us to give you back something in return.
For less than 14¢ a day you can help contribute directly to our content, and join our growing community of supporters who have directly influenced what we've been able to accomplish and where we're headed.