SHOT Show 2013 Coverage and Meeting up with ITS Tactical and Triple Aught Design in Vegas
ITS Tactical will soon be hitting the floors of the Sands Expo and Convention Center to cover the 2013 SHOT Show from Las Vegas. While we won't have a booth, we will be reporting like we have the past few years on the latest and greatest from the show.
We also have an awesome meet & greet planned with our friends at Triple Aught Design that you're all invited to. Last year we had a few Tweet n' Meets and stumbled upon a great lounge in the Cosmopolitan Hotel and Casino, called the Bond Bar.
The first night of the show, Tuesday (January 15th) TAD and ITS will be meeting at the Bond Bar at 8 p.m. and encourage everyone to come hang out. For more details, check out the Facebook Event we've created and let us know you're coming. The address is also below for those of you without Facebook account. As always, things come up, so check in with us for any last minute changes.
Free 2013 ITS Tactical SHOT Show Poker Chip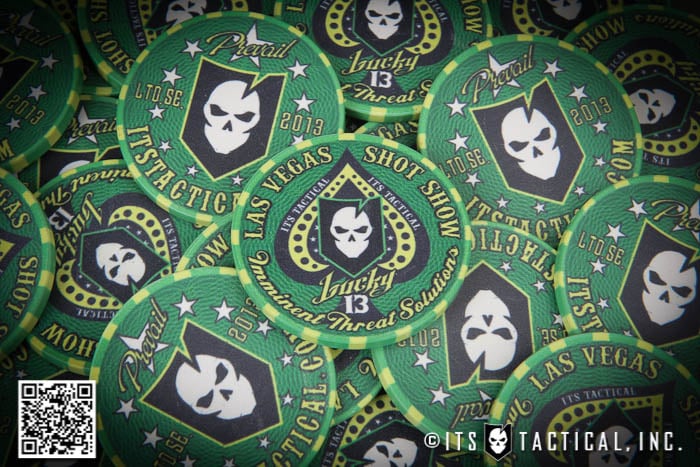 For the third year in a row, we'll be passing out free ITS Shot Show Poker Chips to those that find us while we're walking the floor. This year, we're also offering those who can't make it to the show a chance to get one themselves. Get a free 2013 ITS SHOT Show Poker Chip with any order placed the week of the show (January 14th – January 18th) while supplies last!
Once they're gone, they're gone, so be sure to get your order in early for your chance to pick one up. You can always bump into us at the SHOT Show too, of course.
ITS/TAD Meet & Greet Details
As mentioned, the best place to head for more information is the Facebook Event, but here's the address for the Bond Bar within the Hotel Cosmo. We'll be there starting at 8 p.m. on Tuesday, January 15th.
The Cosmopolitan of Las Vegas
3708 Las Vegas Boulevard South
Las Vegas, NV 89109
We hope to see everyone there and the ITS Crew can't wait to be back in Vegas covering the 2013 SHOT Show! Stay tuned for our LIVE up to the minute coverage of all things SHOT starting next Monday, January 14th, when the show kicks off with Media Day at the Range!
Are you getting more than 14¢ of value per day from ITS Tactical?
Please consider joining our Crew Leader Membership and our growing community of supporters.
At ITS Tactical we're working hard every day to provide different methods, ideas and knowledge that could one day save your life. Instead of simply asking for your support with donations, we've developed a membership to allow our readers to support what we do and allow us to give you back something in return.
For less than 14¢ a day you can help contribute directly to our content, and join our growing community of supporters who have directly influenced what we've been able to accomplish and where we're headed.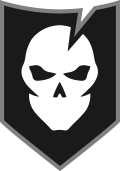 DAMN! I just ordered two VS 17 panels. Had I know I'd have waited a day! FML!
I'm only a 5 or 6 hour drive away from Vegas but due to the job it is a no go for the 15th. I would love to be able to attend Shot Show somehow, some day!
I look forward to swapping poker chips with you!