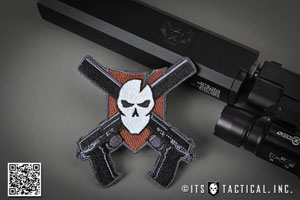 We're getting ramped up here at ITS HQ to head out to Elm Fork Shooting Range in Dallas, TX this Saturday for the Silencers Are Legal Shoot. The shoot is put on by our friends at Silencerco and we're not only a sponsor of the event, but we'll also have a booth set up at the shoot.
We'll have the ITS Store set up on Saturday with an exclusive morale patch we had made up just for the shoot (shown in the photo to the right.) We'll be donating the proceeds to the American Silencer Association, so be sure to stop by and pick up a patch while you're there. You can also stop by for a free Kill Cliff endurance and recovery drink (while supplies last.)
There's an awesome raffle that's going on during the shoot as well that benefits the ASA. There's some fantastic prizes to be won, including silencers from Silencerco, AAC, SWR, a Nightforce scope and other goodies from us and our friends at Lone Star Medics and Strikemark.
Tickets to the shoot are only $12 and raffle tickets are $10. In order to avoid inventory issues and overselling items, the ITS Store will be temporarily closed starting today and will reopen Monday, April 30th. We look forward to seeing everyone there!
Are you getting more than 14¢ of value per day from ITS Tactical?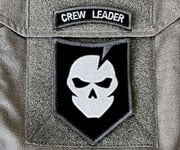 Please consider joining our Crew Leader Membership and our growing community of supporters.
At ITS Tactical we're working hard every day to provide different methods, ideas and knowledge that could one day save your life. Instead of simply asking for your support with donations, we've developed a membership to allow our readers to support what we do and allow us to give you back something in return.
For less than 14¢ a day you can help contribute directly to our content, and join our growing community of supporters who have directly influenced what we've been able to accomplish and where we're headed.