25 Tactical Christmas Gifts under $25 for your Holiday Shopping
We wanted to put a list together this year with a few of our recommendations for goodies under $25 that you might want to put in someone's stocking.
Our list of items comes from some of our favorite companies throughout the industry and it's coming down to the deadline to get your online Christmas shopping completed!
Be sure to check out the ITS Tactical Store for your holiday shopping as well, we've got quite a few items under $25 too.
25 Gifts Under $25
How is your Holiday Shopping going so far? Have you even started?
Are you getting more than 14¢ of value per day from ITS Tactical?
Please consider joining our Crew Leader Membership and our growing community of supporters.
At ITS Tactical we're working hard every day to provide different methods, ideas and knowledge that could one day save your life. Instead of simply asking for your support with donations, we've developed a membership to allow our readers to support what we do and allow us to give you back something in return.
For less than 14¢ a day you can help contribute directly to our content, and join our growing community of supporters who have directly influenced what we've been able to accomplish and where we're headed.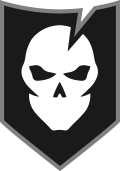 Thank you ITS for list. However, somehow my $25 Secret Santa budget was extended to a few items for myself... Thanks again.
ITS sponsors aside, Amazon has some bitchin' deals this year. Leatherman Squirt PS4 $24 Shipped Zippo Armor (1.5x thick case) $14 shipped The Answer - an amazing book on the use of mini-nuclear reactors that will blow your mind Bunch of other stuff but those are my top 3 suggestions right now.