While we aren't here to tell you how to vote, we want to make sure you get out and do it. If you don't exercise your right, you may find yourself without it one day.
Stand for what you believe in and cast your ballot tomorrow. Don't think that your vote doesn't count. Everyone needs to listen to their moral compass and vote how they see fit.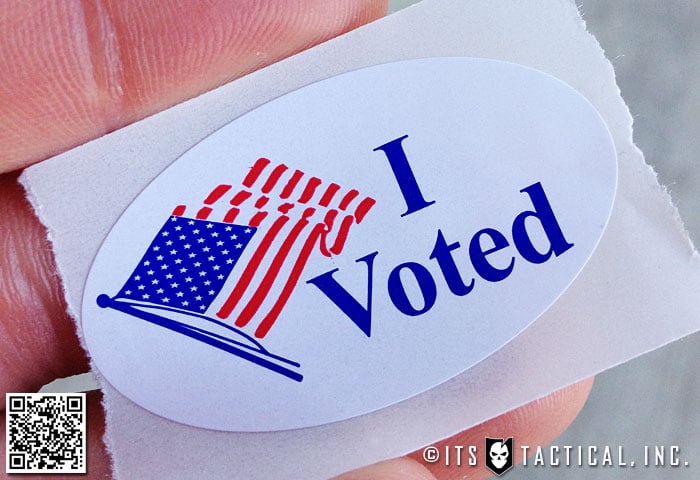 If you don't know your polling place, check out the Politics & Elections page on Google.
Are you getting more than 14¢ of value per day from ITS Tactical?
Please consider joining our Crew Leader Membership and our growing community of supporters.
At ITS Tactical we're working hard every day to provide different methods, ideas and knowledge that could one day save your life. Instead of simply asking for your support with donations, we've developed a membership to allow our readers to support what we do and allow us to give you back something in return.
For less than 14¢ a day you can help contribute directly to our content, and join our growing community of supporters who have directly influenced what we've been able to accomplish and where we're headed.