Help Raise Awareness for LifeQuest and the Invisible Wounds of War
We'd like to draw your attention to a very worthy cause today. LifeQuest, a 100% non-profit group, has helped over 500 wounded soldiers with physical training, return to duty and adventure programs since 2009.
Based in Colorado Springs, their  transitional programs and techniques facilitate personal growth, leadership skills and positive change for our military's wounded, ill and injured through the use of fitness and adventure based learning.
LifeQuest currently has an ongoing fundraiser to raise awareness of the "invisible wounds of war," notably TBI and PTSD (Traumatic Brain Injury and Post Traumatic Stress Disorder).
We'd encourage everyone to donate if you can, please head over to the LifeQuest Website to learn more or find them on Facebook.
Are you getting more than 14¢ of value per day from ITS Tactical?
Please consider joining our Crew Leader Membership and our growing community of supporters.
At ITS Tactical we're working hard every day to provide different methods, ideas and knowledge that could one day save your life. Instead of simply asking for your support with donations, we've developed a membership to allow our readers to support what we do and allow us to give you back something in return.
For less than 14¢ a day you can help contribute directly to our content, and join our growing community of supporters who have directly influenced what we've been able to accomplish and where we're headed.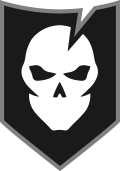 Just a thought..can we donate "On Behalf Of" ITS? I would think that if we are not directly affiliated with the operational end of ITS, it shouldn't be construed as some kind of advertisement. I do think that a team effort from ITS members would be a good idea, show some solidarity, etc.
Another thought, would be to poll the tactical equipment community (TEC), and create some kind of matching fund, i.e. the TEC will match dollar for dollar what the individual members generate, over a fixed period of time, and donate that to the cause.
Mustang
Just a thought..can we donate "On Behalf Of" ITS? I would think that if we are not directly affiliated with the operational end of ITS, it shouldn't be construed as some kind of advertisement. I do think that a team effort from ITS members would be a good idea, show some solidarity, etc. Another thought, would be to poll the tactical equipment community (TEC), and create some kind of matching fund, i.e. the TEC will match dollar for dollar what the individual members generate, over a fixed period of time, and donate that to the cause. Mustang