While reading one of our favorite sites, SoldierSystems.net, we came across this article on a new organization called KnifeRights.org. Their number one goal is to provide knife and edged tool owners an effective voice to influence public policy and to oppose efforts to restrict the right to own, use and carry knives and edged tools.
U.S. Customs has proposed revoking earlier rulings that assisted opening knives are not switchblades. The proposal would not only outlaw assisted opening knives, its overly broad new definition of a switchblade would also include all one-handed opening knives and most other pocket knives!
Please support this organization and go here to download a model letter to send to the Customs and Border Patrol, as well members of Congress!
Knife Rights is spearheaded by Doug Ritter of Equipped to Survive, who is a highly respected member of the survival community.
Are you getting more than 14¢ of value per day from ITS Tactical?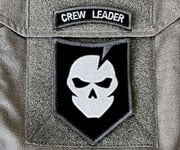 Please consider joining our Crew Leader Membership and our growing community of supporters.
At ITS Tactical we're working hard every day to provide different methods, ideas and knowledge that could one day save your life. Instead of simply asking for your support with donations, we've developed a membership to allow our readers to support what we do and allow us to give you back something in return.
For less than 14¢ a day you can help contribute directly to our content, and join our growing community of supporters who have directly influenced what we've been able to accomplish and where we're headed.