The Creative Minds that Brought You The Activity Unleash The Punisher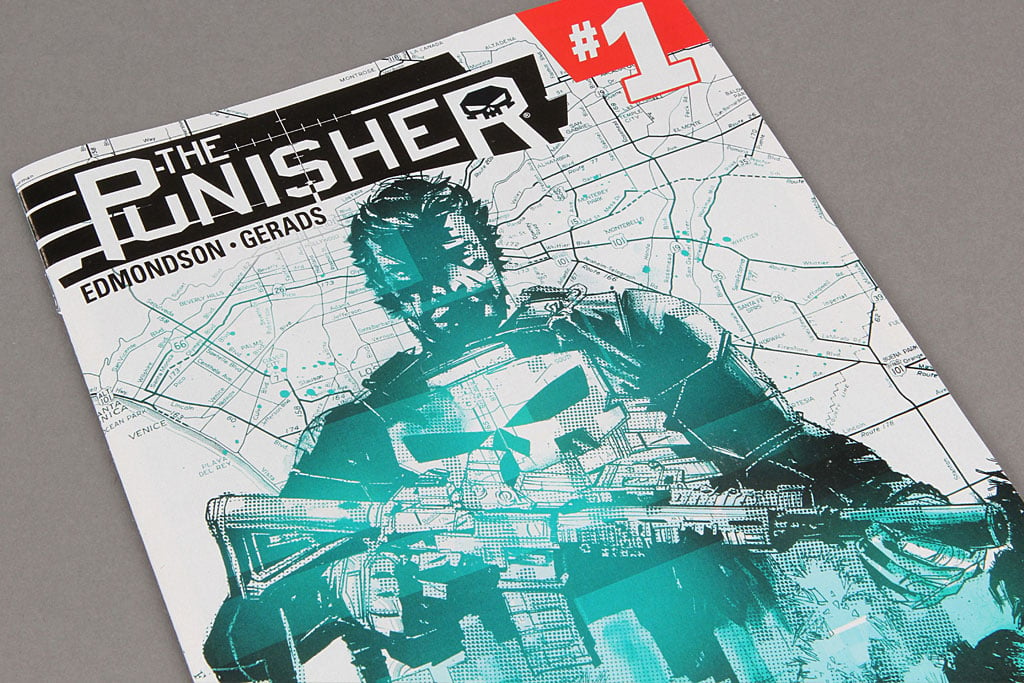 The Punisher is back and better than ever. Frank Castle, the former Marine turned vigilante, first appeared in Spider Man #129 in 1974. With his no-regrets attitude of exacting vengeance on the mob and society's underbelly, Castle has been a popular comic book antihero for some time now.
Punisher comics have tapered off in the past decade, but have now been revitalized by Marvel and turned over to writer, Nathan Edmondson and artist, Mitch Gerads; the same duo that brought The Activity series to life.
I've long been a fan of The Activity, due to the precision and attention to detail that Nathan and Mitch used to develop a realistic cast of characters based around a real US Army unit, dubbed Intelligence Support Activity.
While The Activity was a personal project for Nathan and Mitch, it's taken a back seat while the two have developed The Punisher. There's still another issue (#16) and the completion of a third graphic novel volume to be released, but there seems to not be a definitive timeline for that.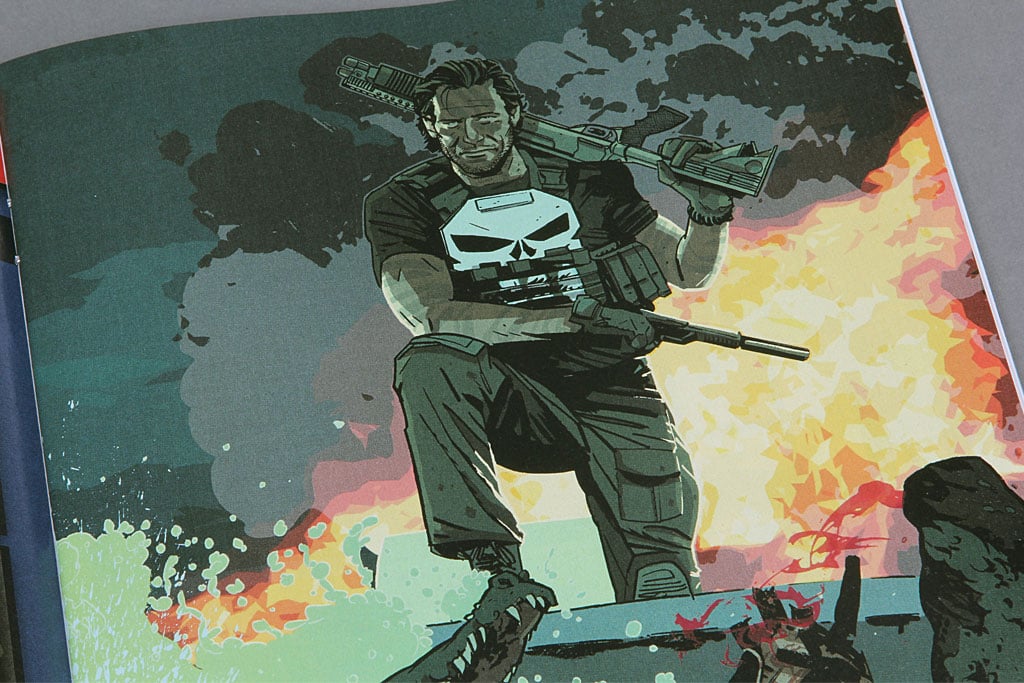 I've been bummed that The Activity has tapered off, but thanks to this newly released Punisher #1, I'm eagerly awaiting the next issue! I can say that the realism, espionage, intrigue and excitement from The Activity is baked into The Punisher with the same gorgeously artistic quality and superb writing style I've grown fond of.
Without giving away too much of the plot line, this first issue finds Frank chasing a drug cartel trail from a Mexican river bed to Los Angeles, California. The writing has a polished, yet witty candor that flows with memorable one-liners and sharp dialogue.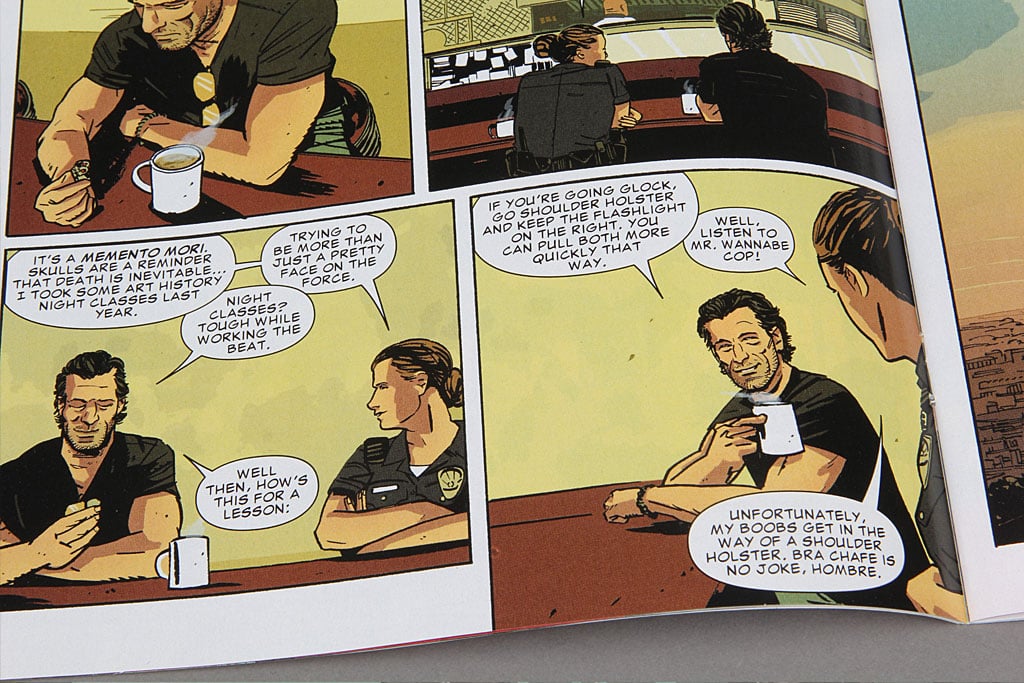 Grit is the best way I can think of to describe Mitch's style and it's a perfect match for The Punisher. The sharp angles, brilliant yet subdued color and authentic movements, draw the eye into the dramatic action sequences that fill nearly every panel.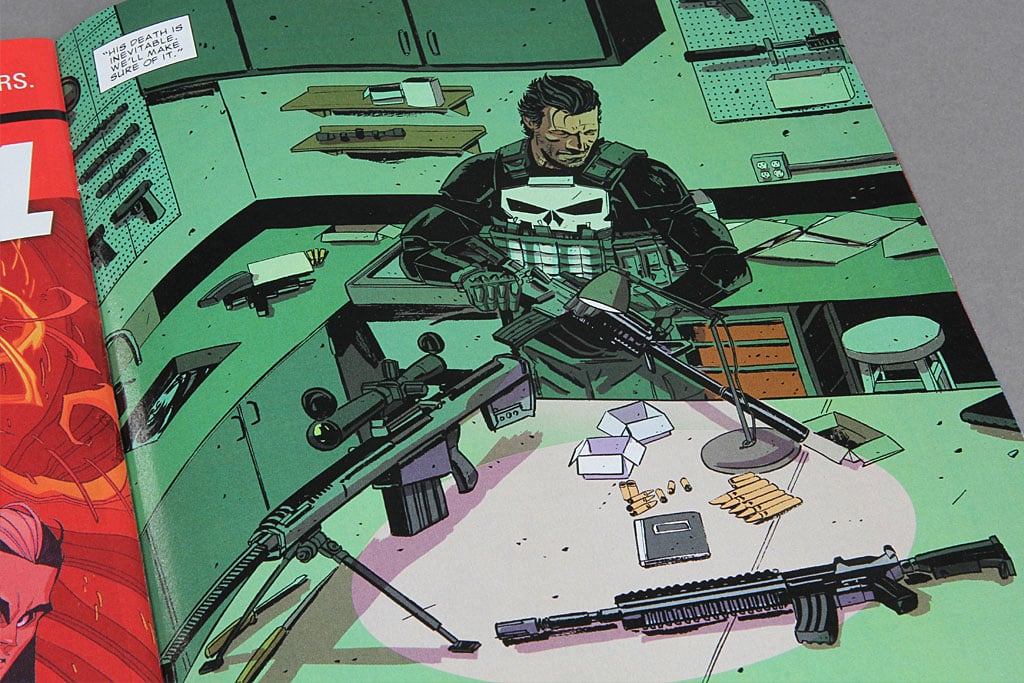 While I've never really been drawn to The Punisher as a Comic, Nathan and Mitch have brought their own unique style to a character that Marvel should be proud to print and continue for the foreseeable future. They've got me hooked as a reader and I know you'll enjoy it too.
Most Comic Shops carry The Punisher, but if there's not one near you, MyComicShop is an online shop I've used in the past and can recommend.
Keep up with Nathan Edmondson on his Website, Facebook Page and Twitter. Find the latest from Mitch Gerads on his Website, Facebook Page and Twitter. Both are very active on Twitter and fun to follow, so what are you waiting for?
Are you getting more than 14¢ of value per day from ITS Tactical?
Please consider joining our Crew Leader Membership and our growing community of supporters.
At ITS Tactical we're working hard every day to provide different methods, ideas and knowledge that could one day save your life. Instead of simply asking for your support with donations, we've developed a membership to allow our readers to support what we do and allow us to give you back something in return.
For less than 14¢ a day you can help contribute directly to our content, and join our growing community of supporters who have directly influenced what we've been able to accomplish and where we're headed.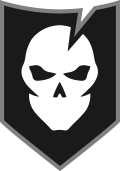 ITS gear made the cover of December's issue. The branded Field Notes and the Fatboy trauma kit at least. Great series so far.

Punisher!  This isn't vengeance, it's punishment!