Weekend Winter Watch Sale at Tactical Distributors
If you were waiting to pick up a G-Shock like we recently reviewed, now is the time.  Tactical Distributors is giving 25% off watches.
They're  also throwing in free overnight shipping on all orders over $25.  The discount on watches is only running through Monday but the free shipping is through December 22nd so get on it.
Promo Code: TIME
Are you getting more than 14¢ of value per day from ITS Tactical?
Please consider joining our Crew Leader Membership and our growing community of supporters.
At ITS Tactical we're working hard every day to provide different methods, ideas and knowledge that could one day save your life. Instead of simply asking for your support with donations, we've developed a membership to allow our readers to support what we do and allow us to give you back something in return.
For less than 14¢ a day you can help contribute directly to our content, and join our growing community of supporters who have directly influenced what we've been able to accomplish and where we're headed.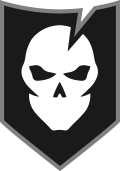 Thanks for the heads up. My new "mil" or "murdered out" Casio G-Shock showed up today. 25% off and free overnight shipping just as advertised. Sweet. Merry Christmas to me.
Dammit, just bought a watch from them Friday. Son of a gun, guess I shoulda waited a coupla days.
Thanks for the heads up. Just pulled the trigger on a Suunto X-10. :D