Smuggle Intel in your Cufflinks
Are you looking for that perfect accessory to complement your James Bond wardrobe?
Tux? Check. Walther PPK? Check. Martini, shaken not stirred? Check. USB Cufflinks? Yes, now you can carry those important files on Pussy Galore in your Cufflinks!
The 4GB USB Flash Drive Cufflinks (2GB each)  from Cufflinks.com measure 3/4″ x 5/8″ and can even be engraved with your agent number.
Thanks to Aaron for the tip!
Are you getting more than 14¢ of value per day from ITS Tactical?
Please consider joining our Crew Leader Membership and our growing community of supporters.
At ITS Tactical we're working hard every day to provide different methods, ideas and knowledge that could one day save your life. Instead of simply asking for your support with donations, we've developed a membership to allow our readers to support what we do and allow us to give you back something in return.
For less than 14¢ a day you can help contribute directly to our content, and join our growing community of supporters who have directly influenced what we've been able to accomplish and where we're headed.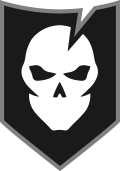 Oh great, something else to leave at a client site. Thank God it is not the USB drive zipper pull or I'm seriously hosed!
They look like wee little Zippo lighters.