Is Blackphone the World's First NSA Secure Phone?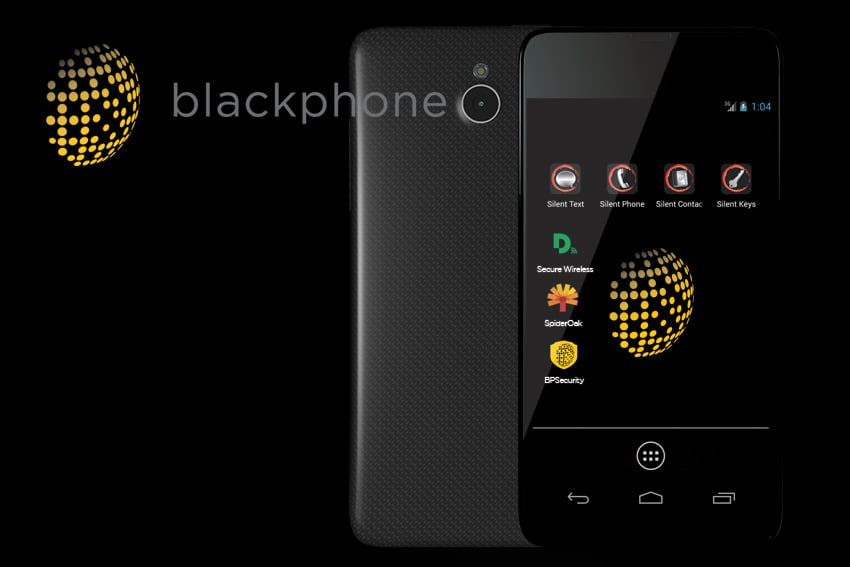 If you've ever used PGP encryption to communicate over the internet, you may be familiar with its creator, Phil Zimmerman and his new venture, Silent Circle, which we've previously covered here on ITS.
Silent Circle and Geeksphone have teamed up to create Blackphone, which is a smartphone that puts privacy and security ahead of everything else. Geeksphone, a smartphone manufacturer based in Spain, is best known for their technology to enable users to choose the operating system their phone runs on.
Blackphone runs a customized version of Android called "PrivatOS" for an operating system and is described as being built to "offer unparalleled security and privacy to workers, executives, private figures and anyone else unwilling to cede ownership of their privacy to other authorities."
As we don't have any hand-on experience with Blackphone, we can't offer any feedback on actual usage, but the promise of a purpose-built secure communications platform is definitely intriguing and we're looking forward to learning more.
Blackphone Details
Blackphone is powered by a >2 GHz quad-core SoC and features a full set of premium features, such as a 4.7″ HD IPS screen, LTE, HSPA+, 2GB DDR3 RAM, 16GB of storage, >8MP primary camera with flash and 1.3MP front camera, Bluetooth 4.0, 802.11n WiFi, GPS, and more. Certain specifications are subject to change and may be adjusted prior to shipping the first phones later this year.
Selling for US$629 (plus shipping and any local taxes or duties for the destination address), Blackphone is a real no-excuses solution for traveling executives looking to BYOD, families concerned about personal security, and anyone else who understands the value of maintaining personal privacy rather than giving it away for free.
Blackphone comes unlocked and features several pre-installed privacy tools, all of which are fully enabled for at least two years of usage. These tools include the Silent Circle suite of apps, including Silent Phone, Silent Text and Silent Contacts. It also features anonymous search, private browsing, VPN from Disconnect and secure cloud file storage from SpiderOak. In addition, Blackphone ships with the Smart WiFi Manager from Mike Kershaw, Chief Architect for SGP Technologies and a powerful remote-wipe and device recovery tool.
Hardware
4.7″ HD IPS Screen
>2 GHz Quad Core CPU
2 GB RAM
16 GB Storage
LTE
HSPA+
Front camera >8Mpx with flash, plus rear camera
Software
Silent Circle Apps
Silent Phone
Silent Text
Silent Contacts
Blackphone-built apps
Blackphone Firewall
Blackphone Activation Wizard
Blackphone Remote Wipe
Select 3rd-party apps
Disconnect Secure Wireless
SpiderOak Blackphone Edition
Kismet Smart Wi-Fi Manager
Are you getting more than 14¢ of value per day from ITS Tactical?
Please consider joining our Crew Leader Membership and our growing community of supporters.
At ITS Tactical we're working hard every day to provide different methods, ideas and knowledge that could one day save your life. Instead of simply asking for your support with donations, we've developed a membership to allow our readers to support what we do and allow us to give you back something in return.
For less than 14¢ a day you can help contribute directly to our content, and join our growing community of supporters who have directly influenced what we've been able to accomplish and where we're headed.