Mil-Spec Plastics Cobra Cuff Restraint Testing and Evaluation Video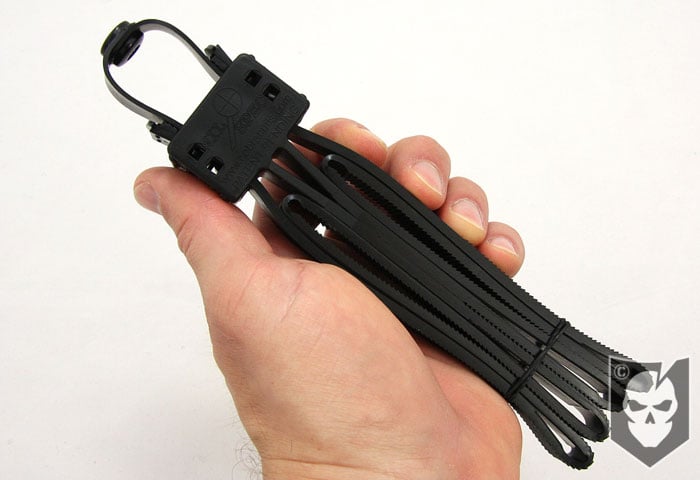 We've just released our testing footage for our Mil-Spec Plastics Cobra Cuff review a few months back and we wanted to give everyone a heads up.
Cobra Cuffs and Mil-Spec Plastics' Zip-Style Restraints are the first Mil/LE style restraint we're proud to endorse after thoroughly testing them in each of the methods we've shown that will defeat standard store bought Zip Ties.
Please refer to our review article for more information on Cobra Cuffs and the video below for our testing. While the video below shows just a few of the many tests we put these restraints through, it will give you a general idea of our testing procedures.
Testing
These restraints were thoroughly tested here at ITS by multiple individuals on our own accord. While they were sent to us free of charge to test, it was not a paid endorsement, nor implied that they'd be given a favorable review. Our goal in this was to work with a company that stands behind their products and truly wanted to put them to the test, despite the chance that they could fail.
DISCLAIMER: Due to the inherent dangers of the techniques we demonstrate, please do NOT attempt this testing on your own.
For more information on Cobra Cuffs and other products offered by Mil-Spec Plastics please visit them on the Web at www.milspecplastics.com
Are you getting more than 14¢ of value per day from ITS Tactical?
Please consider joining our Crew Leader Membership and our growing community of supporters.
At ITS Tactical we're working hard every day to provide different methods, ideas and knowledge that could one day save your life. Instead of simply asking for your support with donations, we've developed a membership to allow our readers to support what we do and allow us to give you back something in return.
For less than 14¢ a day you can help contribute directly to our content, and join our growing community of supporters who have directly influenced what we've been able to accomplish and where we're headed.