Magnum Boots & Apparel for Women: Great for the Outdoors and the Range
What to wear, what to wear? The answer to that question has eluded me over and over again when it comes to knowing what to buy for range wear, camping and other outdoor activities.
More often than not its hard for me to find outdoorsy clothes that don't have flower prints, bedazzled sparklies or the color pink splashed all over them. My goal has been to compliment my wardrobe with active wear that truly suits my taste instead of just conforming to what the mail order catalogs tell me I need.
Fortunately for me, I've found that apparel from the tactical industry works great not only for when I go to the range, but also when I go hiking and camping.
Magnum Boots
Finding comfortable outdoor active-wear clothing and boots that fit my build has also consistently been a challenge for me. The average starting size I've found is 4-6 in women's clothing and a size 6 shoe in a lot of outdoor catalogs and stores that I'm familiar with. Sometimes I see the word 'petite' added in, but that doesn't always translate to a stylish and comfortable fit for me.
Recently I received some great items from Magnum Boots to review; the RD Long Sleeve Shirt, advertised as a "tactical shirt that keeps it's cool" and the Stealth Force 6.0 SZ WPI mid-cut duty boot, that's "waterproof, breathable and lightweight." I was very curious to see how both items would fit. Was this going to be another brand that didn't truly cater to the smaller sized woman, or will this be a brand that I can easily go to for a great fit?
RD Long Sleeve Shirt
The RD Long Sleeve Shirt shirt I have is a Size Small in the color Mocha, with sizing available from small to extra-large and color options also in Desert Sage and Dark Navy.   It's made from 5.4 ounce 100% cotton rip stop, and Magnum Boots has a six month no fade guarantee on their fabric dying process.
Most of the time I wear an XS for a shirt to fit me in the arm length and to not be too big around the torso, so I was a bit apprehensive when I saw the size of the shirt was a standard small. I was pleasantly surprised, however that the sizing of this shirt is true, and by that I mean it's definitely a small. If you typically buy an extra-small like I do then this standard small size just may fit you as well as it did me.
The shoulder width was perfect for my stature, the chest did not gap or pull when the shirt was buttoned, the sleeves fit great and the length of the shirt is suitable for both tucking in and wearing out. I found the shirt to be tapered enough to be flattering, but not overly snug. Another characteristic that I loved about this shirt was the button snaps held together firmly while I was moving around, but the garment also has the ability to be shed quickly if necessary. There's nothing more embarrassing than hearing your shirt pop open while you're in the middle of doing something, but the grip these snaps have didn't give me any cause for concern.
Texas Heat
I wore the shirt both indoors and outdoors during the heat of the summer in Texas. I was comfortable in both environments, but I was especially curious if the shirt would keep me cool as advertised. Amazingly enough I couldn't even feel the shirt on me while I was shooting outside in 90 degree weather with a high level of humidity. There are low-profile air vents above the chest area on both the front and back of the shirt that helped keep me cool and comfortable. Other cool features on this shirt are an EEMS (Escape & Evasion Money Stash) pocket that's found inside the back of the collar and low profile pockets on both the left and right sides of the chest.
Some of my shirts can ride up around the mid-section or under the arms when I'm moving around, but that wasn't the case with the Magnum shirt. I didn't have to readjust it even once after drawing from my holster, aiming, firing and re-holstering my firearm. I had my sleeves rolled up below the elbow, without utilizing the roll-retaining snap and button, and the sleeves stayed secure during all of that movement, too.
Overall I found the Magnum RD Long Sleeve shirt to be a very functional and comfortable active-wear garment. If you're like me then you don't want flowery prints or pink embellishments on your clothes and accessories when you're balancing fun with a serious hobby. This shirt provided me with the tactical look that I wanted with a flattering fit.
Stealth Force 6.0 SZ WPI Boots
The Stealth Force 6.0 SZ WPI boots were also amazingly comfortable for me. Let me begin by noting that I have consistently had trouble with high top boots in the past. The high top section typically bruises my legs just above my ankles no matter how I've laced them up. I've just gotten to where I don't lace up the top section. I did wear the Magnum Stealth Force boots fully laced up for about 12 hours on one particular work day and I didn't feel any discomfort or have any bruising. That's a first for me! However, when I went hiking and shooting I kept the tops unlaced to best fit my comfort level for the terrain I was covering.
The cushion in the soles of the Stealth Force boots is extremely comfortable. My feet never felt tired, the boots didn't feel heavy after wearing them for an entire day and I felt lived up to the claim of being lightweight. The boots also weren't overly wide or bulky, which is a good thing because I've been known to trip over my own feet on occasion!
These boots had amazing traction which I wanted to make sure to point out. When we went hiking the ground was extremely dry with gravel-like terrain in some areas, which can make for very slippery conditions. But, not once did I slip on the loose rocks while navigating through the steep and winding trails.
Magnum Boots and apparel aren't just for Military and Law Enforcement personnel. They also work well for women like me who want to be taken seriously at the range and want functional fashion while in the outdoors.
Check out the additional photos below and head over to Magnum's Website for more details.
Are you getting more than 14¢ of value per day from ITS Tactical?
Please consider joining our Crew Leader Membership and our growing community of supporters.
At ITS Tactical we're working hard every day to provide different methods, ideas and knowledge that could one day save your life. Instead of simply asking for your support with donations, we've developed a membership to allow our readers to support what we do and allow us to give you back something in return.
For less than 14¢ a day you can help contribute directly to our content, and join our growing community of supporters who have directly influenced what we've been able to accomplish and where we're headed.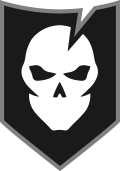 How was the sizing on the boots? My gf wears a size 5 and we've had a heck of a time finding her good boots. She can wear children's sizes, but then the sole is too flexible to be comfortable when she's carrying a pack.
Thanks for your feedback, Randy!
I want to say Thank You on behalf of My Daughter, Neices, and many of the other Younger Ladies in My Family for giving them such a Positive Influence by Showing that a Woman can definitely pull-off a Practical Sexy/Tactical yet Maintain a Femme Fatale Fashionista Style. I also want to compliment You on Your Writing for being Simple but Comprehensive. As Stupid as it may sound, how would one go about getting an Autograph? Slainte'. Deus Vult.
Great to see a practical review from a woman's POV. Look forward to many reviews to come!