DIY – Plasti Dip your Bogota Titanium Flats 4-Piece Toolset
In this simple DIY project, Bryan shows how to use Plasti Dip to rubberize the handles of his Bogota Titanium Flats 4-Piece Toolset. This rubberized coating allows a more solid grip and creates a cushion that can make handling more comfortable.
Are you getting more than 14¢ of value per day from ITS Tactical?
Please consider joining our Crew Leader Membership and our growing community of supporters.
At ITS Tactical we're working hard every day to provide different methods, ideas and knowledge that could one day save your life. Instead of simply asking for your support with donations, we've developed a membership to allow our readers to support what we do and allow us to give you back something in return.
For less than 14¢ a day you can help contribute directly to our content, and join our growing community of supporters who have directly influenced what we've been able to accomplish and where we're headed.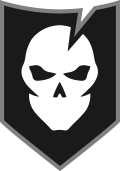 Ive had the bogota flats since they were available on serepick.com this was the 1st mod I've done to them on the second day of ownership. such a great DIY project. Matt at SerePick actually emailed me to thank me for posting pics of them on his FB page.
Dipping mine today. Thanks for the video.
Epic-The soundtrack of the dynamic entry of the handle breaking the surface of the Plasti-Dip made an excellent how-to MEGA-better! I watched it twice just for that.