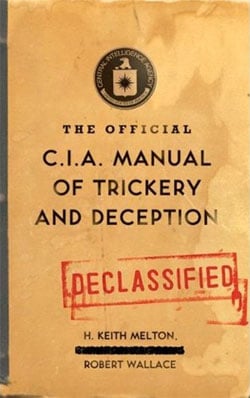 Did you know that the CIA hired a magician to write a pair of tradecraft manuals for them in the early 1950s?
Magician John Mulholland wrote these once classified manuals to show CIA case officers how to secretly pass documents, hide items discretely, slip pills into enemy cocktails and even covert communication tricks. The real nuts and bolts of espionage!
Once thought to have been destroyed, one copy of each of the two declassified manuals was recovered by the author and appear in their entirety within The Official CIA Manual of Trickery and Deception.
The book is a very good read for those interested in CIA tradecraft history and also its original roots in stage magic.
For more of our book selections, check out our recommended reading list.
Are you getting more than 14¢ of value per day from ITS Tactical?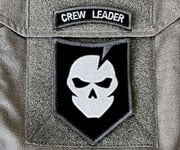 Please consider joining our Crew Leader Membership and our growing community of supporters.
At ITS Tactical we're working hard every day to provide different methods, ideas and knowledge that could one day save your life. Instead of simply asking for your support with donations, we've developed a membership to allow our readers to support what we do and allow us to give you back something in return.
For less than 14¢ a day you can help contribute directly to our content, and join our growing community of supporters who have directly influenced what we've been able to accomplish and where we're headed.