SOFTT-W Tourniquets Get a Makeover with Improved Durability
We've just received a brand new batch of SOFTT-W Tourniquets after a brief absence from the ITS Store. You may remember our previous post on the voluntary exchange that was issued by Tactical Medical Solutions around a month ago so they could upgrade the webbing.
Below we'll go over the changes that we can see visually between the new SOFTT-W and the older model. Most notably the webbing received an upgrade, but the windlass appears to have a better grip as well.
Along with our new tourniquets we also received a letter from Ross Johnson, CEO of Tactical Medical Solutions, which we feel is important to share with everyone. This letter also went to everyone that had sent in a tourniquet for replacement.
Improvements
(New SOFTT-W Webbing on Right)
As mentioned, the webbing has definitely been upgraded on the new SOFTT-W; the previous version featured a double layer of webbing that was stitched together as you'll see in the photo, this created an almost tubular webbing feel to the constricting band.
Another change we can see is to the grip pattern in the windlass. Whereas the prior SOFTT-W seemed to feel more smooth to the touch on the windlass grip pattern, the new tourniquet definitely has more bite to it; aiding your grip. You can visually see the difference in the pattern as well.
Letter from the CEO
I would like to personally thank you for your patience while waiting for your replacement tourniquet. The replacement SOFTT-W you are receiving should be well worth the wait. Not only have we improved the durability of an already rugged product, but we have also fine tuned the performance based on end-user feedback received over the last few weeks.

You can carry this tourniquet with confidence that it is the best and most durable tourniquet available.

Thanks for your understanding and confidence in our ability to provide you with top quality equipment that you can truly rely on.

Ross Johnson, CEO
Tactical Medical Solutions
This is a true testament of Tactical Medical Solution's commitment to their customers and to building a superior product that those in harms way can trust with their lives. We select items and manufacturers for the ITS Tactical Store with this in mind at all times and will never settle for products from companies that don't share our beliefs or integrity.
We're 110% committed to satisfaction and delivering the best of what we choose to carry at ITS; trust in that when you choose to spend your time and/or money here with us.
Are you getting more than 14¢ of value per day from ITS Tactical?
Please consider joining our Crew Leader Membership and our growing community of supporters.
At ITS Tactical we're working hard every day to provide different methods, ideas and knowledge that could one day save your life. Instead of simply asking for your support with donations, we've developed a membership to allow our readers to support what we do and allow us to give you back something in return.
For less than 14¢ a day you can help contribute directly to our content, and join our growing community of supporters who have directly influenced what we've been able to accomplish and where we're headed.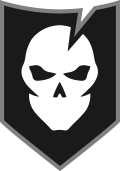 Well, I just got mine and it's a huge improvement over the original that had a giant retention screw in it. It folds down to be even more compact than a CAT, and the metal parts definitely inspire confidence. This is something I hope to never have to use but I'm confident it'll work well if I ever do. p.s. It's a very tight fit in my BFG Tourniquet Now! strap.
Looks like I placed my order at exactly the right time! I'm looking forwarded to my updated model.