Knot of the Week: Eliminate Zipper Jingle with Paracord Pulls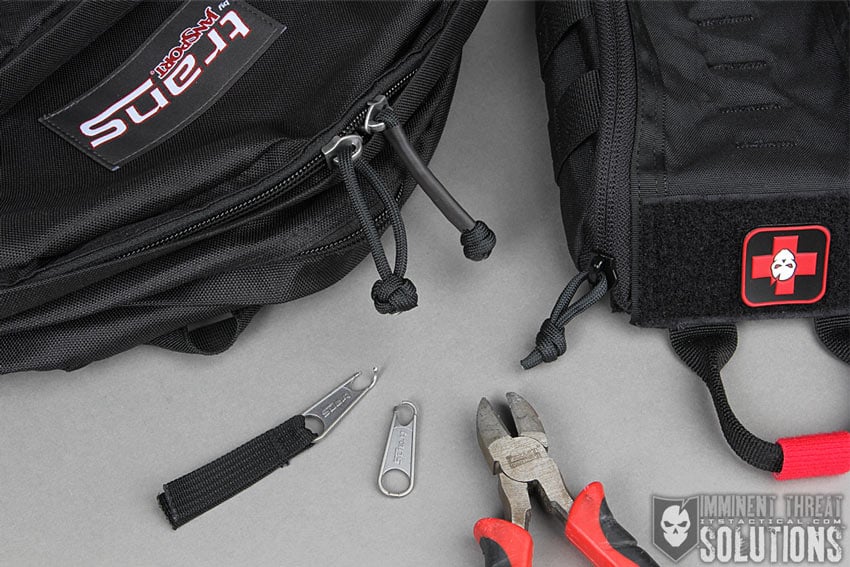 On today's Knot of the Week, we'll be demonstrating three different options for silencing your zippers with paracord pulls. As many of you have more than likely experienced, zipper jingle can get annoying and there's no way you'll ever attain Ninja status when you're running around like a jingle truck.
The options we'll go over for replacing zippers pulls with paracord include a Lanyard Knot (AKA Diamond Knot), Heat Shrink Tubing with an Overhand Knot and a standard Overhand Knot. Our instructions show paracord that retains the guts, or internal strands, but you might want to experiment with gutted paracord as well by removing those inner strands. It will make the end result a little more low profile and reduce the overall size of the knot at the end.
We'll also be demonstrating the Lanyard Knot here in detailed steps with photos and video. We've previously gone over the Lanyard Knot on our Knot of the Week Series a few years back, but since we've upgraded our camera and video equipment since then, these instructions might be a bit easier to follow along with.
The Lanyard Knot is great for creating a fixed loop in a single strand of rope. This comes in very handy when making a Solomon Bar keychain, key rings, knife lanyards and anything that needs some kind of pull. The history of the Lanyard Knot comes from Sailors using it to fashion a fixed loop necklace to hold a neck knife. You may run across the Lanyard Knot being referred to as a Knife Lanyard Knot and now you know why.
Paracord Pull Materials and Tools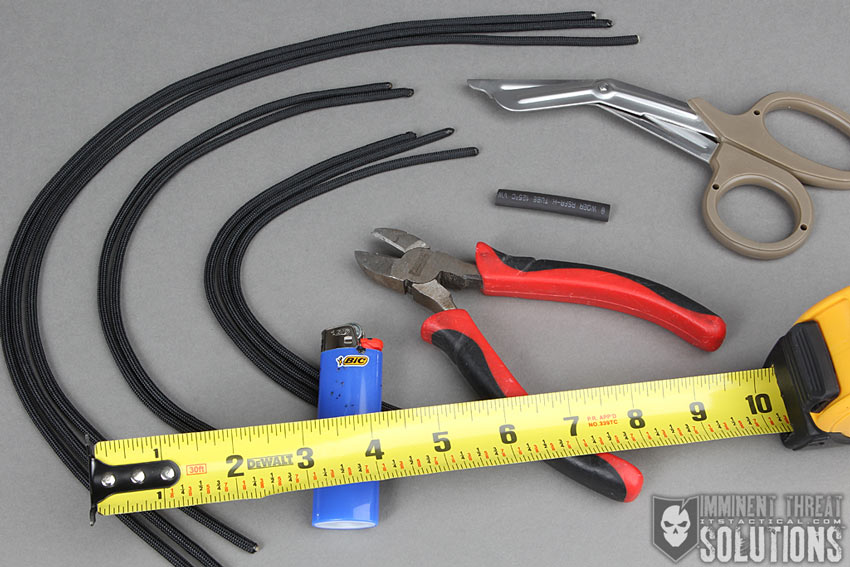 We've used a different length of 550 Paracord for each of the three options presented for replacement zipper pulls. The Lanyard Knot Zipper Pull uses a 20″ length to ensure you've got enough slack to properly tie it, but with practice you can reduce this size requirement. The Heat Shrink Tubing Zipper Pull is best with a 12″ to 15″ length of paracord accompanied by a 2″ section of  1/4″ Heat Shrink Tubing. You'll also need a heat gun or a hair dryer to shrink up the tubing once applied. The standard Overhand Knot Zipper Pull is tied with a 10″ length of paracord in the demonstration here. All these lengths are subjective and depend on what you'll be adding a pull to and how long you like them to be.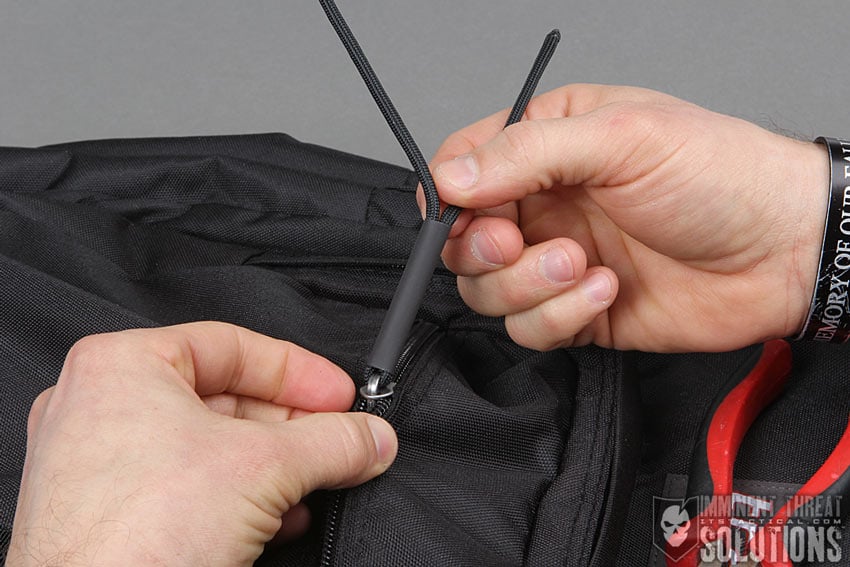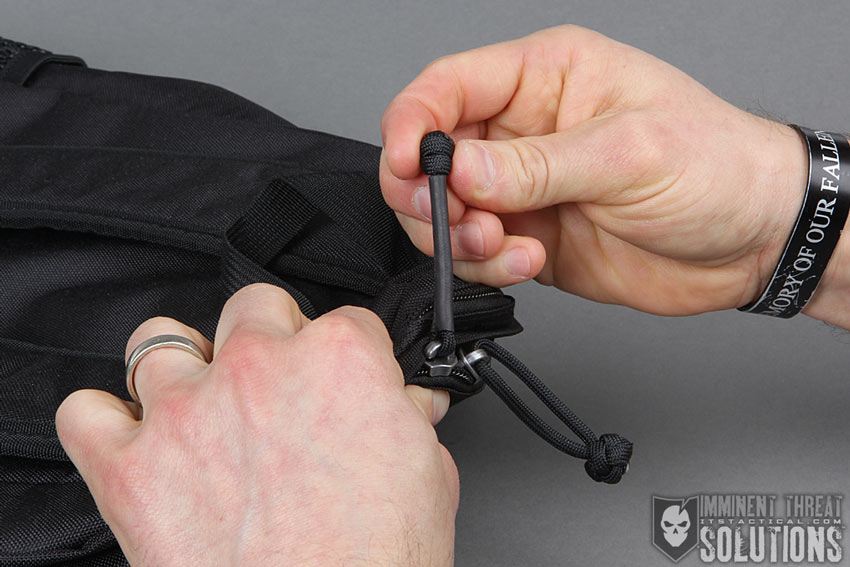 With the majority of zippers, all you'll need is a pair of dikes (diagonal pliers) to snip the pull off and replace it with paracord. You may also want to consider Dummy Cord for smaller zippers, which is a smaller diameter cordage that's useful for tying a tether onto gear you don't want to lose in the field. As a note, the ITS Store carries Dummy Cord, 550 Paracord and our proprietary Jute Paracord for fire starting.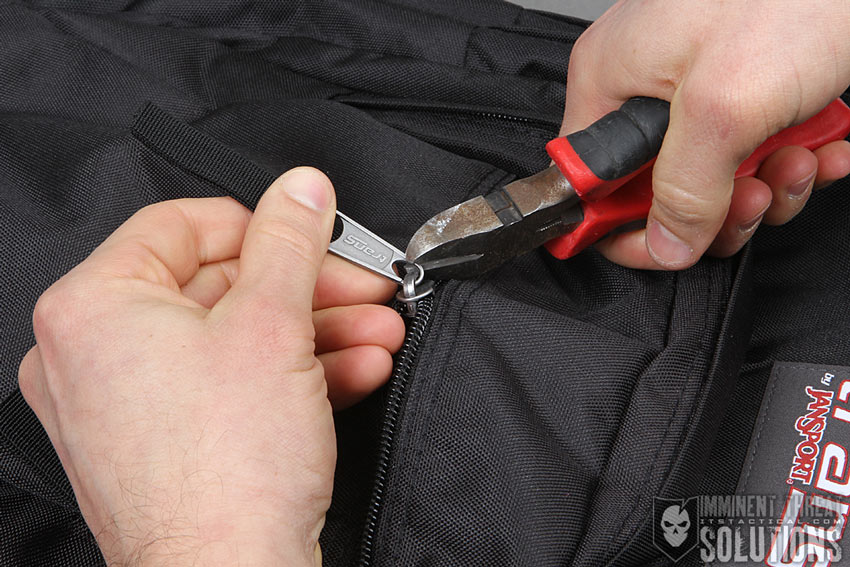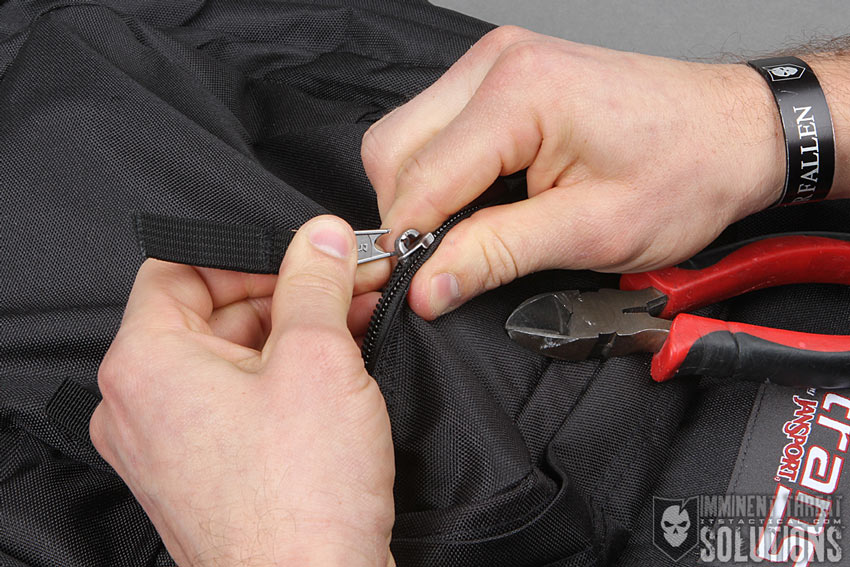 The video below shows examples of all three methods of tying paracord pulls, followed by detailed instructions for tying the Lanyard Knot Zipper Pull.
Lanyard Knot » Bends
(Strength: 3/Secure: 3/Stability: 3/Difficulty: 4)
Please refer to our Knot of the Week introduction post for a description of what these ratings mean.
Uses:
Decorative knot for lanyards
Pronounced zipper pull replacement for a larger knot to pull
Knot can also be used to join two strands of rope
Tying Instructions:
Hold the rope in your hand using your pinky to stabilize
With the working end, form an underhand loop (shown in the photos by first making a "q" shaped loop)
The standing end becomes your new working end and gets placed underneath the underhand loop so that its running directly under the loop
Continue routing the working end around the top and ensure it tucks behind the standing part, or tail, of the original underhand loop
The working end is now going to get tucked down under and back through that standing part of the line that was placed underneath the underhand loop
*The fid in the photos illustrates the direction the working end will run*
At this point you'll have created a Carrick Bend, featuring a diamond pattern in the center of the knot
Starting with the top, thread the standing end, which now becomes a working end, clockwise and down around the lower standing part of the fixed loop and through the underside of the diamond pattern center
Repeat this step for bottom, but bring this working end up and around the upper standing part of the fixed loop
*Now both ends should have been fed though the underside of the diamond*
Grasp the working ends and fixed loop and pull, forming the lanyard knot
Clean up the Lanyard Knot by tracing individual strands and see the video above for specifics on shortening the fixed loop once tied
View the YouTube video above or the photo gallery below to follow along step-by-step.

<----- scroll or drag ----->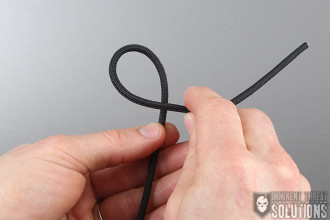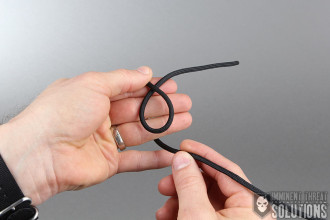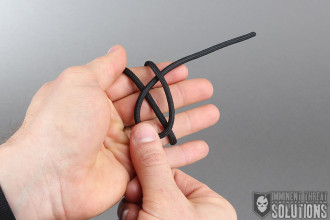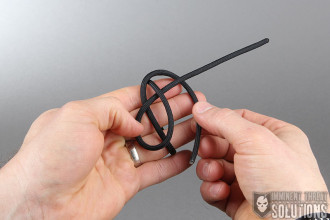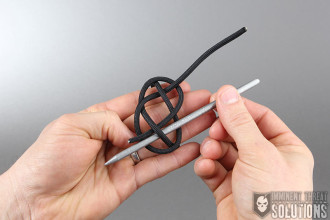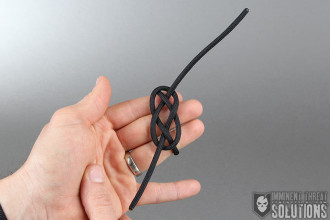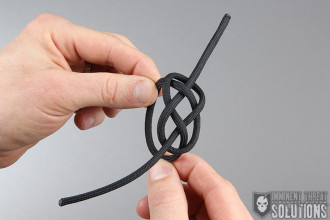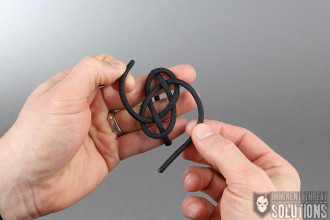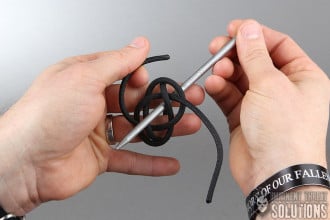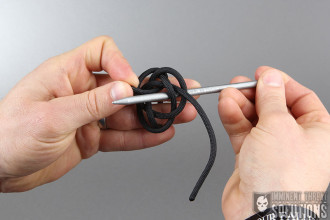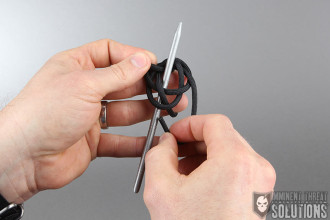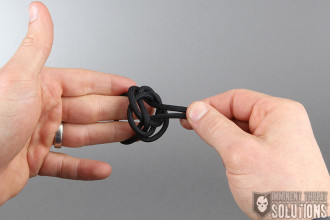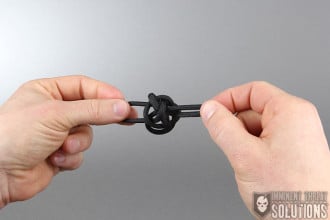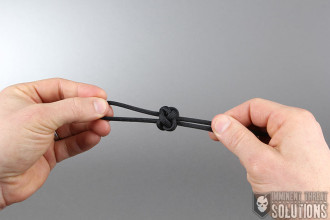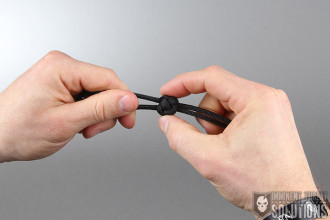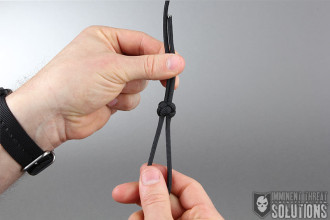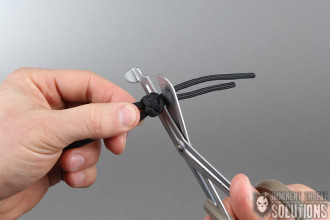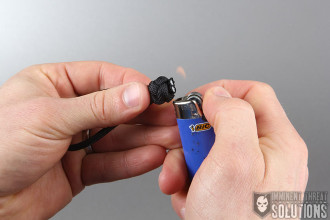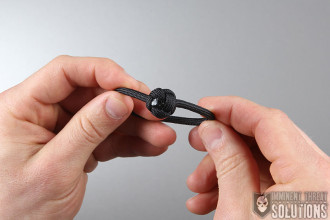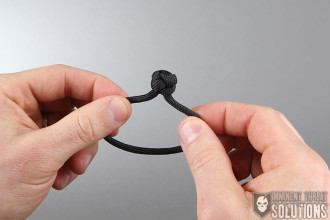 <----- scroll or drag ----->
Are you getting more than 14¢ of value per day from ITS Tactical?
Please consider joining our Crew Leader Membership and our growing community of supporters.
At ITS Tactical we're working hard every day to provide different methods, ideas and knowledge that could one day save your life. Instead of simply asking for your support with donations, we've developed a membership to allow our readers to support what we do and allow us to give you back something in return.
For less than 14¢ a day you can help contribute directly to our content, and join our growing community of supporters who have directly influenced what we've been able to accomplish and where we're headed.