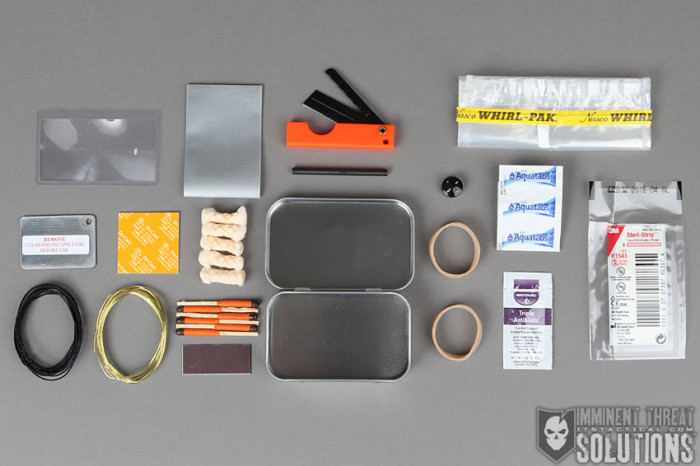 <----- scroll or drag ----->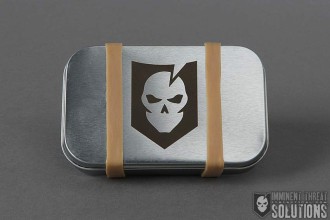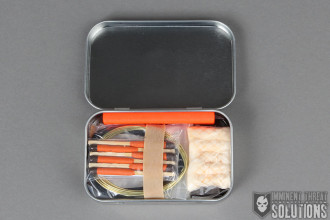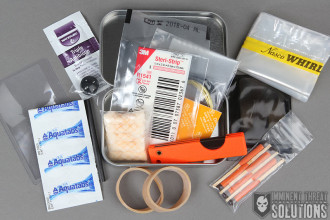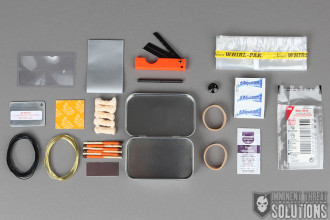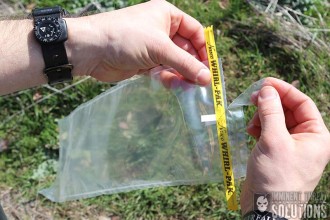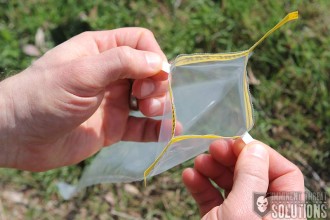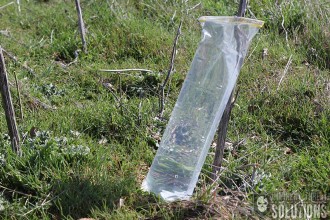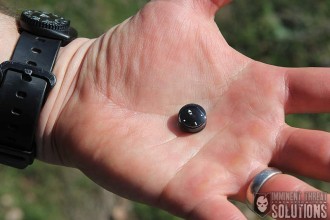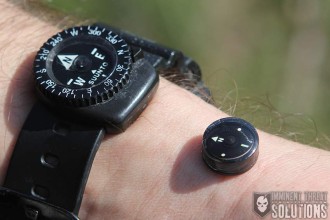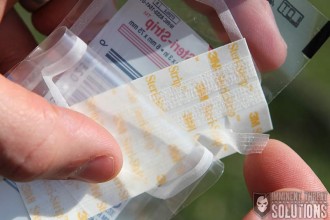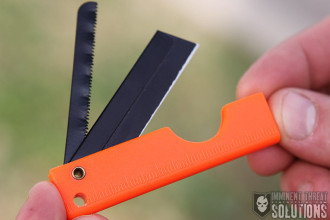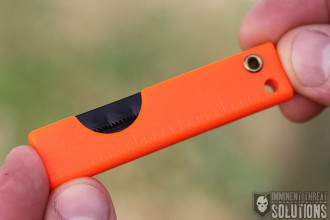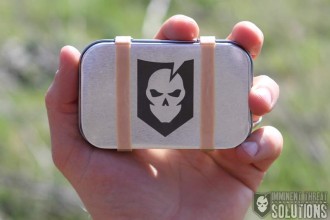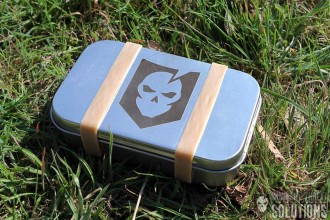 <----- scroll or drag ----->
The ITS Mini Survival Kit is our solution for a small pocket-sized survival kit which is based on years of evaluating and tweaking the contents we feel belong, yet keeping it minimal and cost efficient.
While we still recommend augmenting this kit with a few extras mentioned in the video below, the MSK is full featured and ready to provide you with tools that can mean the difference in prevailing over imminent threats.
The majority of the items in the MSK are individually poly-bagged for added water-resistance. We strongly recommend that you practice and familiarize yourself with the contents of this kit before you "need" to use it.
ITS Mini Survival Kit Contents:
Fire & Light
(1) Ferrocerium (Ferro) Rod
(5) Tinder-Quik Fire Tabs
(6) Lifeboat Matches w/ Striker
(1) Fresnel Lens
Signaling
Navigation
(1) Glow-in-the-Dark Button Compass – Grade AA
Water & Food
(6) Feet of Brass Snare Wire
(6) Feet of 188 lb. Test Kevlar Cordage
(10) Water Purification Tabs
(1) Emergency Water Bag (5" wide x 14" tall)
Knives & Tools
Medical
(1) Steri-Strip R1541 (1/4″ x 3″ – 3 strips)
(1) Triple Antibiotic Packet
Multi-Purpose & Other
(1) ITS Laser Engraved Logo on Silver Hinged Tin (3 3/4″ x 2 3/8″ x 7/8″)
(1) Dri-Card Desiccant
(6) Inch Strip of Duct Tape
(2) Rigger's Rubber Bands
Total Kit Weight with Contents: 3.4 oz.
We recommend augmenting this kit with Paracord, a Survival Blanket and your Every Day Carry Knife. There's also enough room in this kit to add a few of your own personal items, like a mini flashlight such as the ITS Photon Micro-Light or fishing kit, if desired.
Additionally, for a slightly larger bombproof container, check out our ITS Multi-Purpose Container!