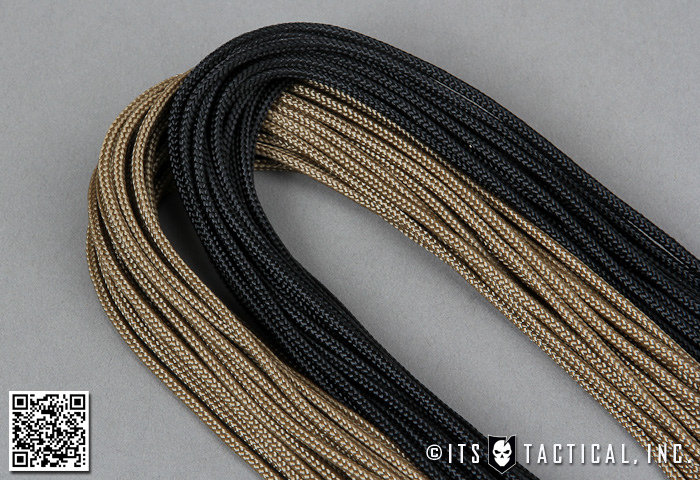 ITS Accessory Paracord (Type I)
<----- scroll or drag ----->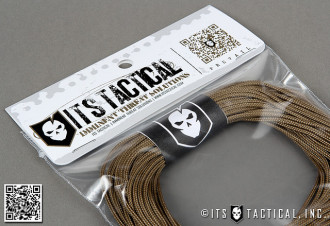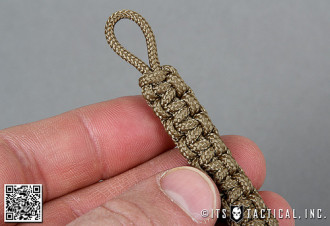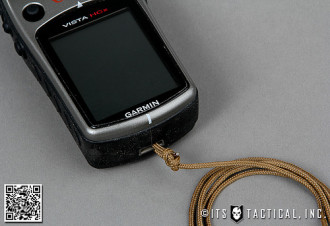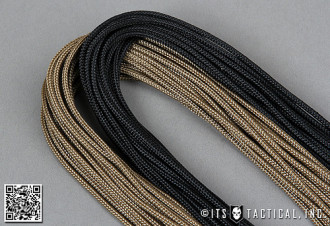 <----- scroll or drag ----->
Typically referred to as Dummy Cord, Type 1 Paracord is used to secure sensitive items to prevent a temporary lapse in motor control (i.e. dropping stuff.)  As illustrated in this Knot of the Week, it also makes a perfect small paracord bracelet.
There's numerous applications for our Mil-Spec Type 1 Paracord due to it's small diameter size of 1/16″ and its excellent tensile strength of 100 lbs. (features three inner strands, or guts, inside the sheath.) Secure compasses, GPS's, radios, sporks and anything else you can think of too.
Our Type 1 Paracord comes in 50 ft. lengths and is available in Coyote and Black.