ITS Shop
Payment Accepted:

DUNS #967358958
CAGE CODE 6DCH4
ITS Calico Jack Battle Flag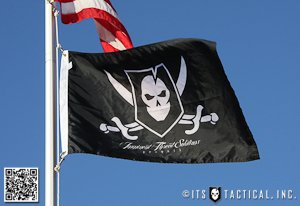 Add to Cart
We're proud to release our first Battle Flag on ITS and it seemed fitting that it was our ITS Calico Jack design!
Measuring 2′ x 3′ these digitally printed flags feature grommets to hang them from a flag pole or simply hang them up on the wall. These are the best quality flags we could find and you won't be disappointed!
Made in the USA!