ITS Shop
Payment Accepted:

DUNS #967358958
CAGE CODE 6DCH4
ITS Calico Jack PVC Morale Patch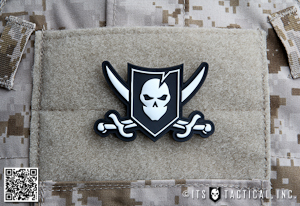 In Stock
Add to Cart
Our Calico Jack Logo Patches are a clean and durable alternative to sewn patches. An added benefit of of PVC is that velcro will not stick to them like normal embroidery.
These Black and White Patches fit perfectly anywhere a flag sized patch does and comes with hook velcro sewn on the back.