ITS Shop
Payment Accepted:

DUNS #967358958
CAGE CODE 6DCH4
ITS Holiday Patch Collection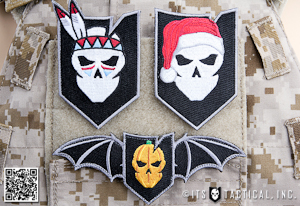 In Stock
Add to Cart
We've been getting requests to turn our Holiday Logos into patches since last year and this holiday season we've decided to make it happen! You'll receive our Halloween Bat Patch, Thanksgiving Indian Patch and the Christmas Santa Patch!
Each patch features a velcro backing to stick them wherever you'd like! The velcro can also be removed with a seam ripper if you'd like to sew them on.