ITS Shop
Payment Accepted:

DUNS #967358958
CAGE CODE 6DCH4
ITS Oktoberfest Morale Patch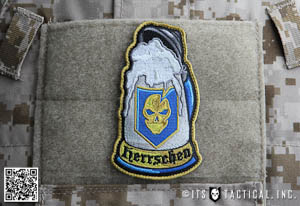 In Stock
Add to Cart
In honor of Oktoberfest, we decided to come up with an ITS themed morale patch to mark the occasion. Featuring an ITS beer stein emblazoned with our logo and "Herrschen," German for Prevail, you'll be ready to undertake the festivities!
Each 100% embroidered ITS Oktoberfest Morale Patch measures and features a velcro backing to stick them wherever you like! The velcro can also be removed with a seam ripper if you'd like to sew them on.