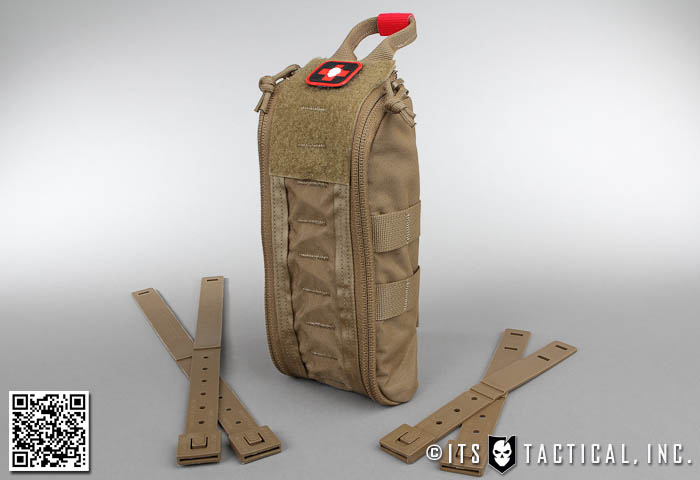 ITS ETA Trauma Kit Pouch Tallboy (Coyote)
<----- scroll or drag ----->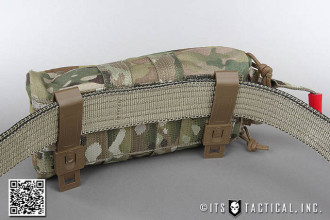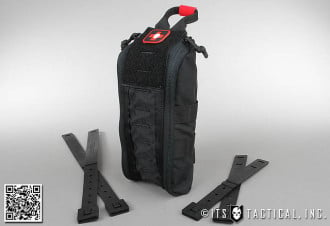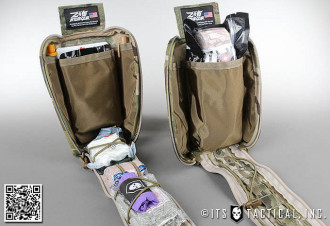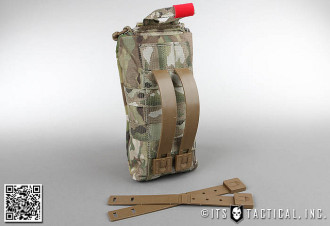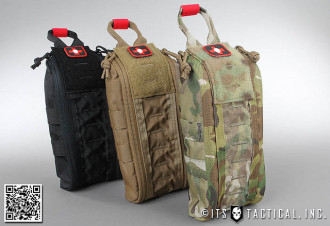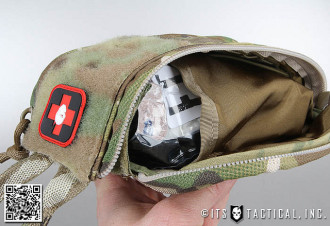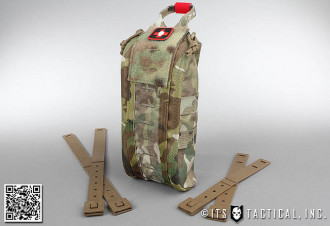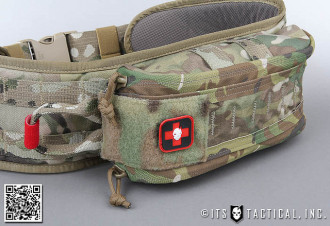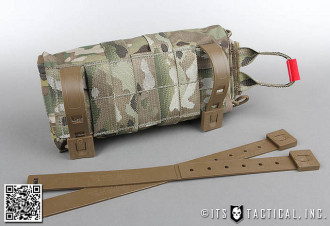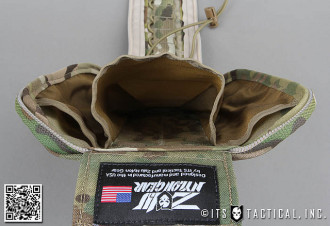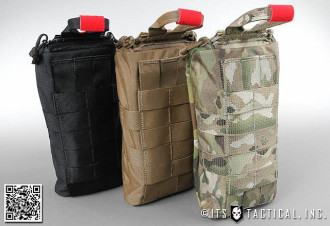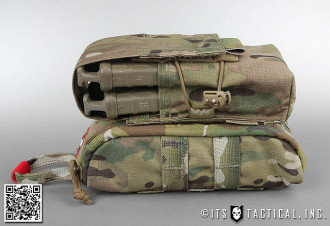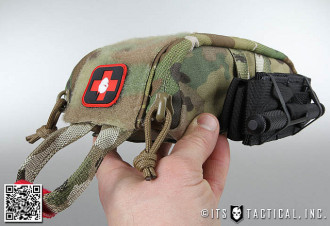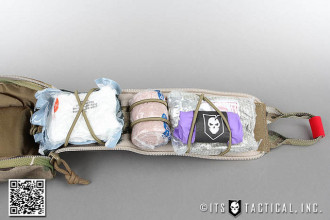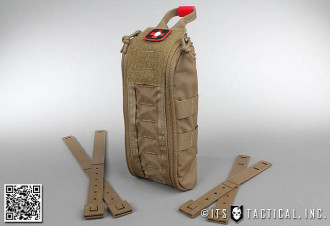 <----- scroll or drag ----->
The ITS Tactical Tallboy ETA Trauma Kit Pouch was born out of the necessity in developing both a pouch that could hold our Vacuum Sealed Tallboy ETA Trauma Kit, as well as the contents of the kit if the end user needs to break the seal, or wants faster access to individual components.
We worked closely with Haley Strategic and Zulu Nylon Gear to revamp our Fatboy Trauma Kit Pouch to accommodate a taller kit that takes up no more real estate than a double mag pouch does. Utilizing just two columns of PALS Webbing if mounted vertically, this Tallboy ETA Trauma Kit Pouch can also mount horizontally for a multitude of options, including being secured to the rear of a battle belt or a standard belt with a quick configuration of the short MALICE Clips. (see photo in gallery)
With a simple pull on the handle, the pouch quickly filets open to provide immediate access to your medical components without delay. The small 1″ section of red Velcro One-Wrap affixed to the handle can be removed for a lower profile.
The main rear-most pocket provides space large enough to fit our Vacuum Sealed Tallboy ETA Trauma Kit or a complement of other medical items. The two rear wing pockets are large enough to store Decompression Needles and NPAs, or other Airway devices. The flap panel design comes from our ITS Med Insert that's included with our Discreet Messenger Bags and allows you to custom configure the shock cord loops to hold whatever you need it to.
The pouch can also be quickly secured by simply pulling back up on the handle and affixing the velcro. Trauma shears can be tucked behind the PALS/MOLLE mounting at the rear of the pouch or attached to the single channel of PALS/MOLLE that run on either side of the exterior of the wings. This channel can also be used to secure a tourniquet, tourniquet pouch, or rescue hook pouches.
We highly recommend augmenting our ETA Kits with the SOFTT-W Tourniquet and optionally adding Molly Stix to make your medical pouch quick releasable!
Warranty: In the unlikely event that a ETA Trauma Kit Pouch should fail due to poor craftsmanship or other defect, we will repair or replace as necessary free of charge!
For more information on our different ETA Kit options (Basic, Standard, MIL/LE Only) please see our walkthrough video:
Features
Due to Z-Medica policy we can not ship QuikClot Combat Gauze outside the US to non APO/FPO addresses. Any International non APO/FPO orders are not allowed on ETA Kits.
Lightweight 500d Cordura Construction with 420d Pack Cloth Interior
Mil-Spec 550 Type III Paracord Zipper Pulls
Color-Matched Velcro and Webbing
All Edges Feature Binding Tape for Quality Construction
Exterior Single Side Channels of PALS/MOLLE for Mounting Tourniquets, Tourniquet Pouches, Shear Pouches, or Rescue Hook Pouches
1″ Color-Matched Webbing Pull Handle w/ Removable 1″ Red Velcro One-Wrap to denote Medical Supplies
Reverse Zippers to Keep the Dirt and Grunge Out
Exterior Loop Velcro Field for Medical, Blood Type or Unit Identifier Patches (4″ Tall x 2.5″ Wide)
User Replaceable Shock Cord and ITW Nexus CordLoc
Weight: 5 oz.
Measurements: 9″ Tall x 3.5″ Wide x 2.5″ Deep
Includes (2) Black Long MALICE Clips for Mounting Vertically to PALS/MOLLE (2 Columns x 5 Rows PALS/MOLLE on Rear)
Includes (2) Black Short MALICE Clips for Mounting Horizontally to PALS/MOLLE (5 Columns x 3 Rows PALS/MOLLE on Rear)
Includes (1) ITS Med PVC Patch
Available in Black, Coyote Brown and MultiCam
Made in the USA (Berry Amendment Compliant)