After writing about the Mini Survival Kit a few days ago, I started to rethink mine, and came up with some modifications. I stumbled on the Web site of John McCann's Company, Survival Resources, which has some great products! McCann is the author of Build the Perfect Survival Kit
which I quoted in the previous article.
For starters, I purchased three of the smallest pencils I've ever seen so I could throw one in my kit and use the plastic vial they come in for fishing supplies. I now have all the fishing hooks, leaders, weights and sewing needles in this tube and it organizes them quite nicely.
Next I bought a new glass vial to repackage my Potable Aqua purification tabs in. I also went back and read McCann's book again, which said that repackaged Potable Aqua tabs wouldn't last longer than a year. The vial came with some small adhesive labels which I used to write the date of packaging.
I also picked up a small package of Pocket Duct Tape and added about half to my kit. Never hurts to have a bit of Duct Tape… Along with that I found two sealed scalpel blades around the house that I replaced my X-Acto blades with. The scalpel blades are larger and heavier duty.
The water collection oven bag I was using also got removed and replaced with a small heavy duty poly bag I also found around the house. It holds exactly 2 cups (16 oz.) of water and requires one Potable Aqua tab to purify the water.
The last item I picked up at Survival Resources was what they call Stick-N-Strike, a match striker material that can be stuck to anything. I stuck a piece on the inside lid of my kit.
Everything else in my kit remained the same with the exception of the small signal mirror. I've tried out the inside lid of the case as a signal mirror and it does a good job. It's allowed me to gain even more space in the kit by removing the mirror I previously had.
I  hope this update was beneficial, if nothing else Survival Resources is a great place to find everything you need to build your own Mini Survival Kit.
Are you getting more than 14¢ of value per day from ITS Tactical?
Please consider joining our Crew Leader Membership and our growing community of supporters.
At ITS Tactical we're working hard every day to provide different methods, ideas and knowledge that could one day save your life. Instead of simply asking for your support with donations, we've developed a membership to allow our readers to support what we do and allow us to give you back something in return.
For less than 14¢ a day you can help contribute directly to our content, and join our growing community of supporters who have directly influenced what we've been able to accomplish and where we're headed.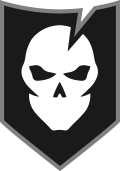 If I were you I would think about putting your match striker in the body of the tin not the lid, as if the lid is also you signalling mirror, you don't want to get it scratched or scorched. Other than that its a great tin and has given me some usefull ideas for mine.
Bob, we're glad you found the post useful. We'll be continuing our Survival Kit reviews with bigger kits in the future. Stay tuned!
Very useful. First time seeing a write up like this and will probably make 3 kits for my car, bike bag, and GP bag. Great!