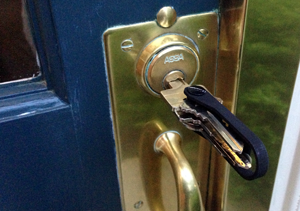 Note: The model shown here is a prototype made from 3D printed plastic. The final version will be milled out of aluminum.
The BladeKey Bolt is a simple but well thought out device. Actually, you can probably guess how it operates just by looking at it. In a nutshell, it transforms your keychain into a pocket knife style key organizer.
No jingling. No poking. Just organized keys.
{ 13 comments }