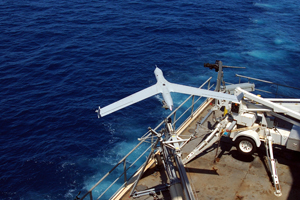 Government and select Law Enforcement agencies have quietly been using UAV (Unmanned Aerial Vehicle) technology for some time domestically, which raises the question as to whether it will soon become common to see UAVs being used in more LE roles.
We recently received a link to an interesting video, which shows the Houston Police Department testing a ScanEagle UAV (embedded below).
Airspace
The largest issue currently, which you'll hear talked about in the video below, is the use of airspace. The FAA has tightly restricted the airspace in the United States, and UAVs must operate within areas off-limits to civilian aircraft.
{ 21 comments }