Hog Hunting with DRT Ammo and Devastating Terminal Ballistics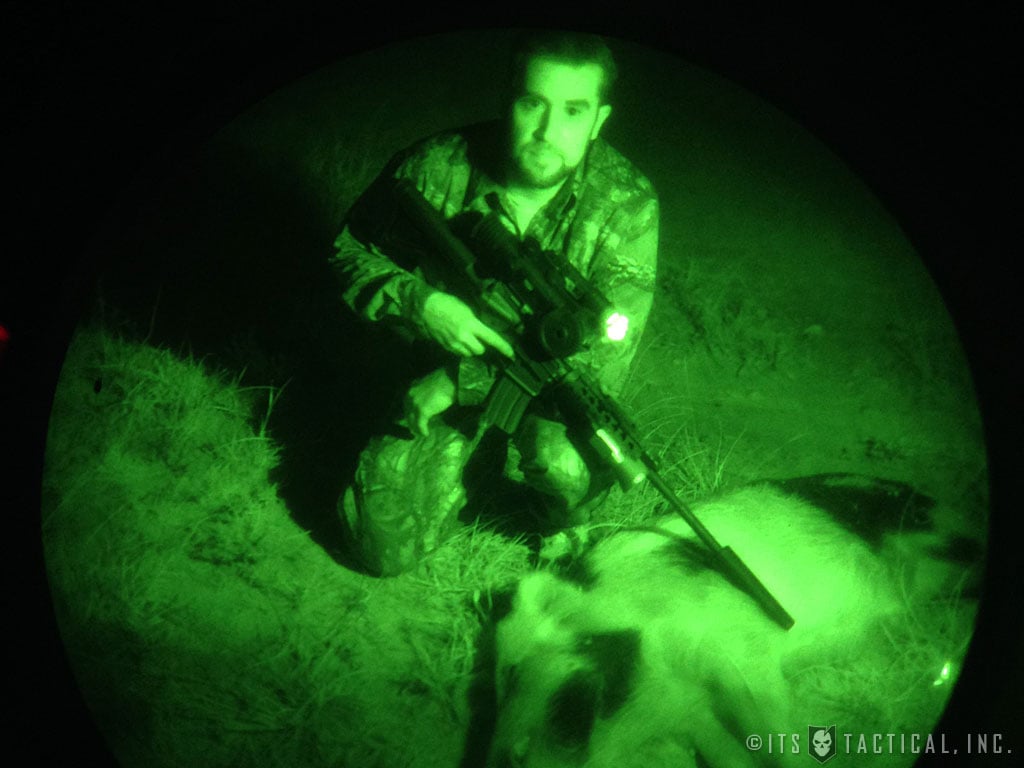 I recently had a unique opportunity to head to Spike Box Ranch in Benjamin, TX for a hands-on look at what makes DRT Ammo so effective. I'm joined here by Nathan Dudney of DRT to explain why a single 55 grain 5.56 shot at 200 yards took down this 175 lb. hog. The 200 yard shot was taken with an M&P15 equipped with a Night Optics USA D-750 Night Vision 4x Scope.
If embedded video above isn't showing, please click here.
Ammunition is one of those things that's very hard to effectively review and this was a tremendous opportunity to truly see what DRT's ammo is capable of. Shooting live tissue and analyzing the results after the fact, as we did here, gives  you a fantastic look at just what a bullet is doing within the body cavity. After all, that's what I'm truly concerned about when it comes to terminal ballistics and the effectiveness of a round.
Stay tuned for more videos from the DRT Hog Hunt this week on ITS Tactical!
Are you getting more than 14¢ of value per day from ITS Tactical?
Please consider joining our Crew Leader Membership and our growing community of supporters.
At ITS Tactical we're working hard every day to provide different methods, ideas and knowledge that could one day save your life. Instead of simply asking for your support with donations, we've developed a membership to allow our readers to support what we do and allow us to give you back something in return.
For less than 14¢ a day you can help contribute directly to our content, and join our growing community of supporters who have directly influenced what we've been able to accomplish and where we're headed.