It's Law! Your Knives Are Officially Safe!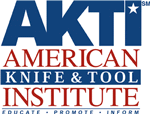 It's Law!   The President signed the Homeland Security Appropriations Bill (H.R. 2892) for FY 2010 late  yesterday (Oct. 28, 2009) that includes a permanent "fix" so that any folding knife with a bias toward closure cannot be declared a switchblade by U.S. Customs.
The significance of the legislative victory that was led by AKTI and supported by several other organizations cannot be overstated. If U.S. Customs had succeeded in broadly redefining a switchblade, domestic manufacturers and all owners of folding knives would have been in jeopardy.
That's because an import restriction becomes an issue for interstate commerce. And where local law enforcement might be uncertain about how to correctly apply their state law, they often turn to U.S. Customs to provide guidance.
However, knife owners should realize that they are still bound by the knife laws of their state. And if you travel to another state, you are bound by their state laws.
AKTI continues to monitor federal and state laws and to work to protect knife rights for all, introducing reasonable and responsible changes.
Are you getting more than 14¢ of value per day from ITS Tactical?
Please consider joining our Crew Leader Membership and our growing community of supporters.
At ITS Tactical we're working hard every day to provide different methods, ideas and knowledge that could one day save your life. Instead of simply asking for your support with donations, we've developed a membership to allow our readers to support what we do and allow us to give you back something in return.
For less than 14¢ a day you can help contribute directly to our content, and join our growing community of supporters who have directly influenced what we've been able to accomplish and where we're headed.