Been eyeballing one of these for a while and decided to pull the trigger.
http://www.benchmade...16#.UJU2yLQSXpg
I wanted a dedicated medic/rescue tool for both overseas and to keep in the truck, and the Triage seems to fit the bill, so lets take a closer look.
The most striking thing off the bat is the BRIGHT orange G-10 handle. It feels great in the hand and is super tacky even when wet.
The triage is 3 tools in one. Here is the built in rescue hook that can be deployed one handed. My only beef here it that the hook does not lock in place like the blade. Should not be a real issue, but just putting it out there.
There is also a carbide glass breaker: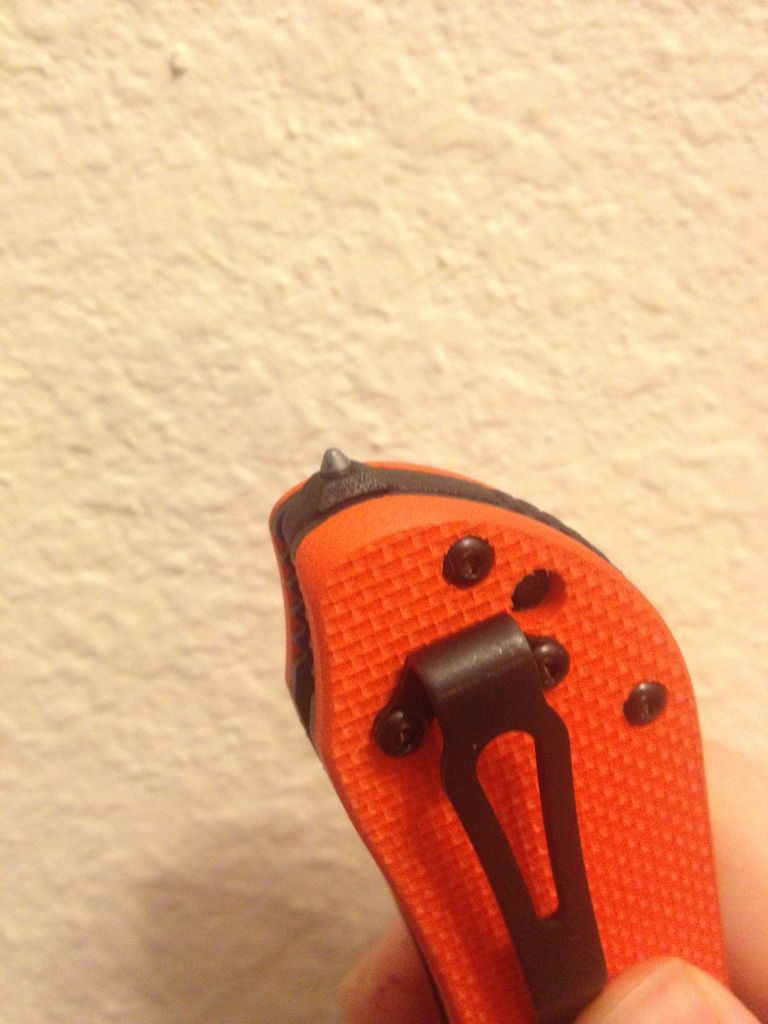 Finally, there are a few blade options on this rig, and I chose the 916 model which has non-tipped opposing bevel blade. I like this blade style for up close work. I do wish it was a tad thicker, as I would not want to try to use it as a pry tool (I carry a fixed blade Strider for that in the field). I know there is debate on the serrated vs straight, but I like a partial serrated blade. This knife does have the option of no serrations as well as no black coating. The 915 model has a sheep's foot blade with similar options.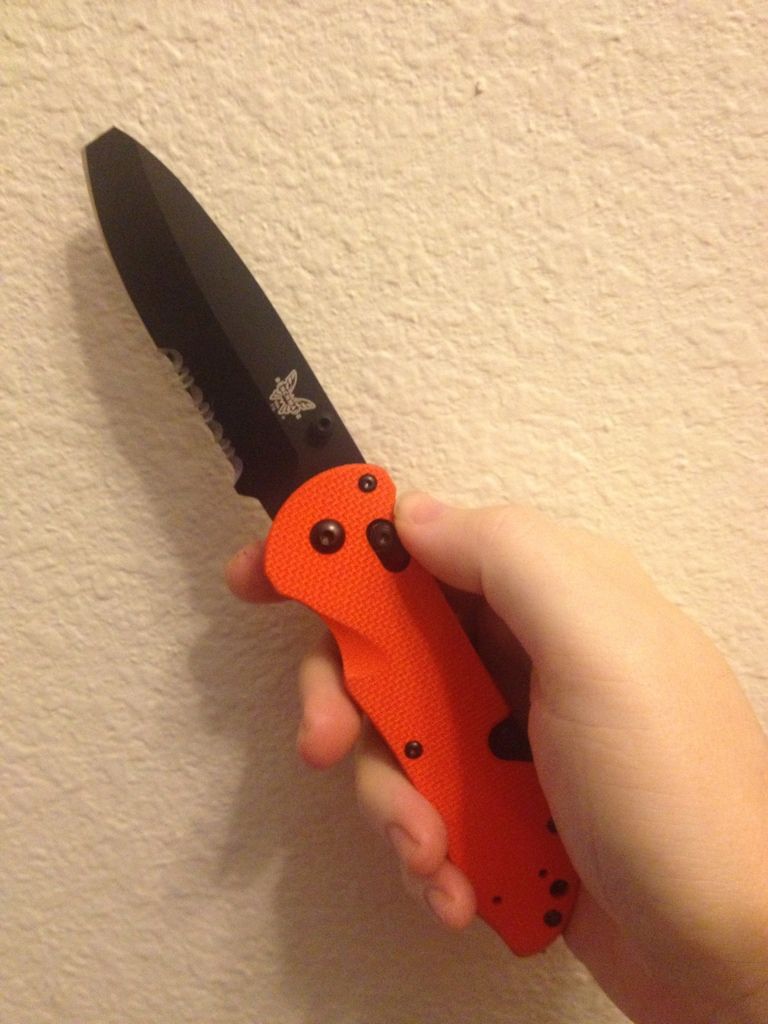 Overall, I think this blade will fit the bill nicely for its intended use. I do have a couple of complaints (as mentioned above), but they are not showstoppers. The price is on average for a USA made product (street price $120-160). It will be going with me to Afghanistan soon, so I will update with a performance report upon my return.
Edited by jinx667, 03 November 2012 - 09:38 AM.