Here's your chance to win a
$25 gift certificate
to the
ITS Tactical store
!
As you probably saw by our
announcement
today, we want to see what you carry! Well, mainly the stuff that's in your pockets although belt and wrists count.
Remember, it has to be functional and realistic. This means it actually has to be what you carry in your pockets, not in a bag. It would be great to see a brief description or bulleted list of what you're carrying too.
We're going to let this contest run for two months and we'll pick two winners from the pool of submissions. The winners photos will be posted on the homepage of ITS Tactical along with the announcement.
To kick things off (and since staff are not eligible for the contest), here's what
Rob
carries just about every day: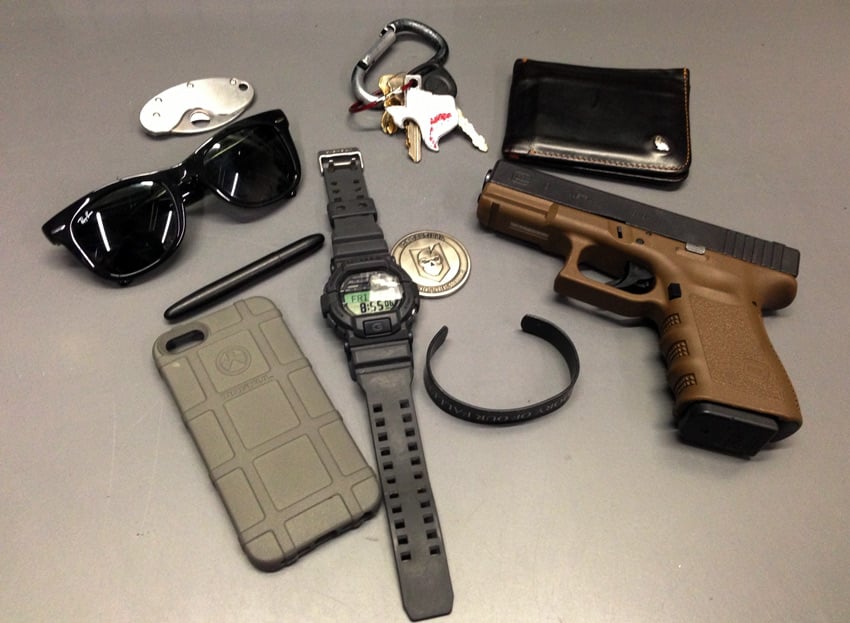 Good Luck!
Don't know how to add a photo to your post? Follow this
How To guide
.
For some inspiration, check out the last couple of "EDC Pocket" contests:
Fine Print:
Submissions will be judged by The ITS Crew based on creativity, realism and functionality.
Past contest photos are not eligible. Take a new photo and make it look good. Get creative!
Your Forum profile must include a profile photo. In the case of OPSEC, it doesn't have to be a photo of yourself, just something other than the default "no photo" image.
By sharing your photo and submitting your entry, you agree to allow ITS Tactical to display that photo in a post on the itstactical.com homepage if you win. You still hold all rights to the photo.