Thankfully, I have quite a lot of pockets and storage space for all of my various EDC needs. However, organizing my stuff is proving to be quite a feat and I'd like to be able to comfortably carry quite a lot more in an efficient and organized manner.
Pockets 1 and 2 are deep external pockets, probably as long as a checkbook. Pockets 3 and 4 are deep internal pockets, probably just as long as 1 and 2.
I'm currently not carrying much, as you can see from my pocket dumps, but these things are currently just floating around in these big pockets and get kind of annoying.
What do you guys do to keep strange odds-and-ends like these organized in your pockets?
With something like this (if it were designed to fit in my pockets), I could fit all of this and more comfortably organized in one of my pockets: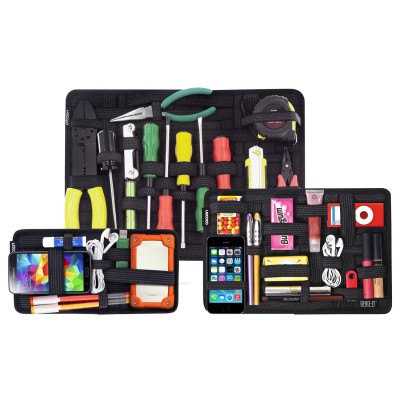 If only they made them for pockets...