Update! Check out this site post for the winner announcement!
We want to see what you carry! Well, mainly the stuff that's in your pockets although whatever is on your belt and wrists count too.

To enter, simply post up your photo here with a brief description of your EDC (bullet points with links help us discover new tools). At the end of October (10/31/14), we'll select a winner and their photo will be posted on the ITS Tactical homepage along with the announcement.

Rules:
Past EDC Contest submissions are not eligible.
Multiple entries are allowed.
Entry photo resolution must be at least 1024 pixels wide
Photo must be added to this Forum thread between start of contest and 10/31/14.
Entries will be judged on creativity and quality. Take your time to take a nice photo and be honest about what you're carrying.
Your Forum profile must include a photo. Whether it's actually you or in the case of OPSEC, something other than the default "no photo" image.
When the winner is selected, they will be contacted through the email address associated with their account and have 24 hours to respond before a new winner is selected.
Disclaimer: By posting your EDC photo in this thread, you agree to allow us to display it in a post on the itstactical.com homepage if you win.

Note: Not sure how to add photos to your Forum post? Read this tutorial.

Since staff members aren't eligible for the contest, I'll kick things off with what's in my pockets: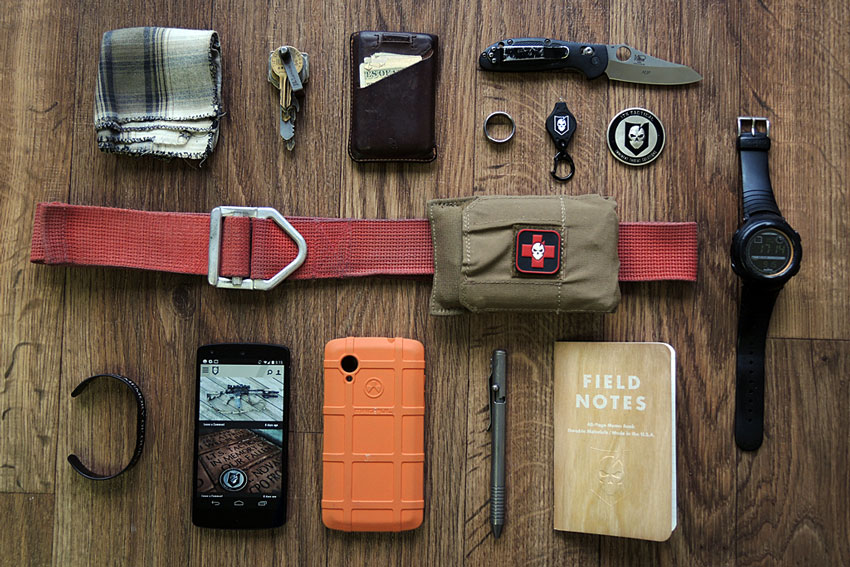 Hankie
Tungsten Carbide Wedding Ring
Now let's see what you carry!