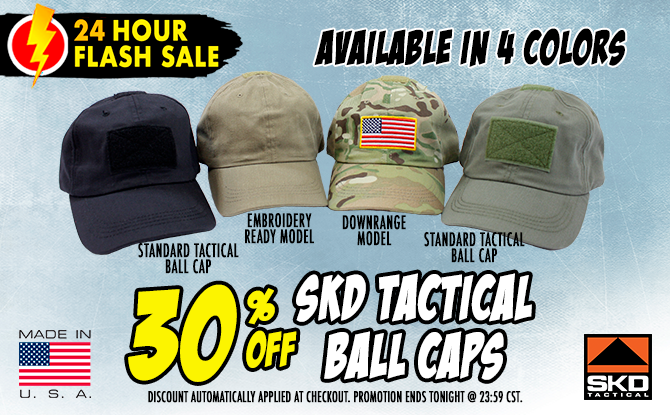 You still wearing that cheap imported Tactical Ball Cap that you got at the gun show where some Police supply company was selling them under a pop-up tent?

Time to upgrade to these Made in USA SKD Tactical Ball Caps, with Velcro adjustable elastic fit. Available in 3 styles and 4 colors, we are offering 30% OFF TODAY ONLY.

Don't miss out on this crazy discount!