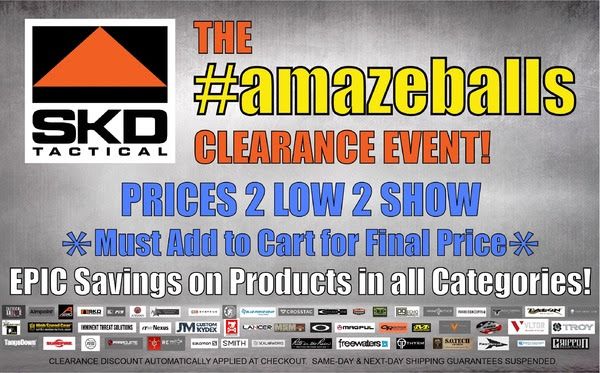 We've got a stone cold killer back on the Warehouse Team… a killer of overstocked inventory… and the killin' is good.
Our expanding glove line is requiring us to free up some warehouse space, and this means DEEP #amazeballs savings for you!
Dig through over 1,000 items across 50 brands that we're clearing out and find that #amazeballs gem you've been wanting at a 2-LOW-2-SHOW Discount!
Don't Miss Owwwt!