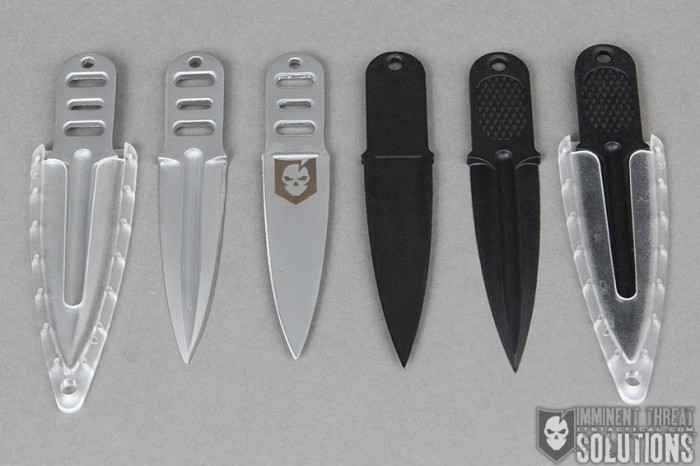 <----- scroll or drag ----->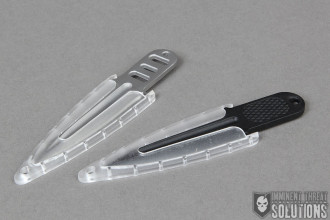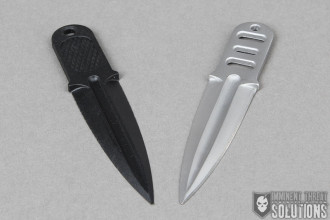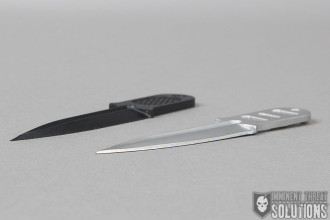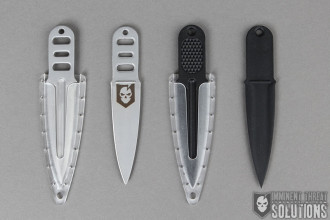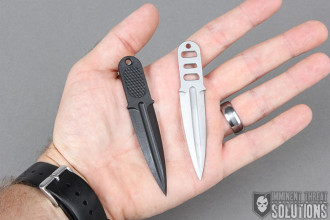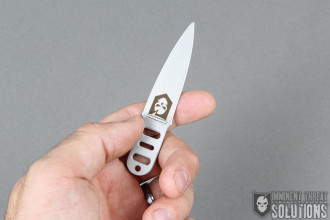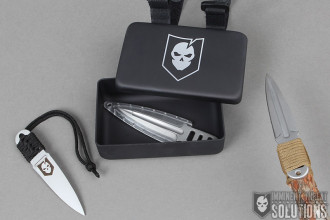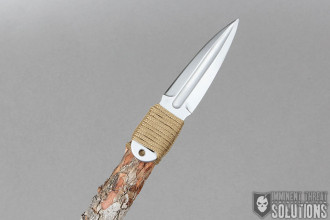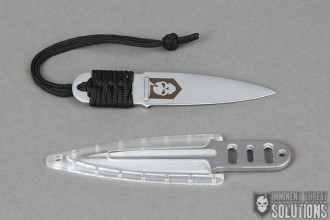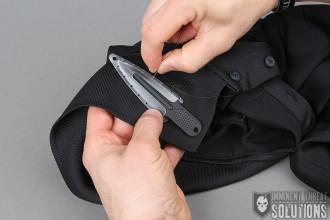 <----- scroll or drag ----->
The ITS Lapel Dagger is modeled after the OSS (Office of Strategic Services) lapel or thumb dagger, with a few modern upgrades. The original cloak & dagger tools were clandestinely carried for a few different reasons. From being used by spies to break contact during a search, to having a surreptitiously accessible weapon in an emergency.
Available in either cast stainless-steel with one sharpened edge and laser engraved ITS logo on the back side, or glass-filled nylon (non-magnetic high-strength plastic) with no markings. These ITS Lapel Daggers are chisel ground (flat on one side) and feature a 2.5" blade and an overall length of 3.75". Each includes a glass-filled nylon slip sheath with positive retention through a raised detent that interfaces with a groove in the sheath.
Sheaths also feature 14 holes to enable sewing it onto the lapel of a jacket or other locations, just like the original OSS lapel daggers. There's also a dummy cord loop on the sheath to anchor it during quick removal of the blade. Total overall length with the sheath is 4.25".
For added grip retention, the metal version features a skeletonized handle, which also enables wrapping it with cordage, like our ITS Dummy Cord (as shown in photo). It can also be lashed to a stick to create a spear for survival situations and fits perfectly in our ITS Multi-Purpose Survival Container. There's also a lanyard loop for tying your own finger lanyard. The glass-filled nylon version features a diamond texture for grip retention and a lanyard loop as well.
Made in the USA
*Please check your local laws on ownership and carry*