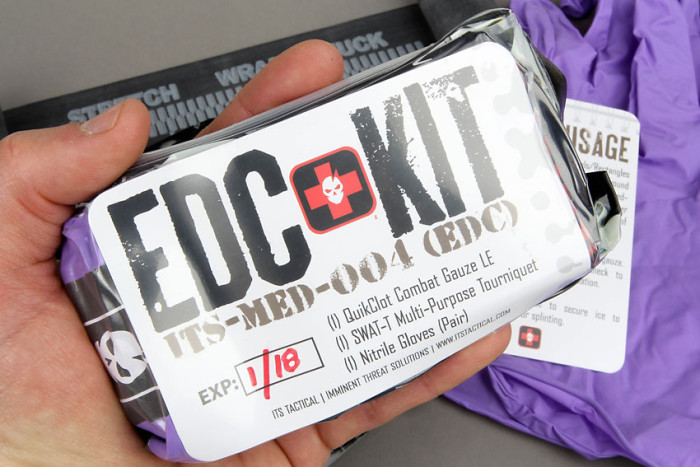 <----- scroll or drag ----->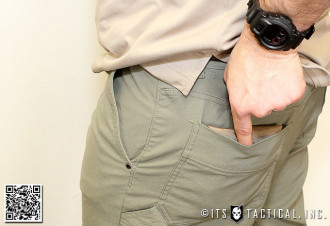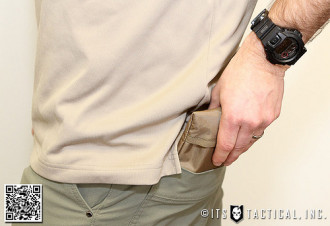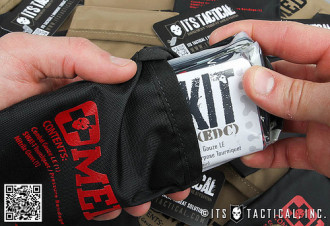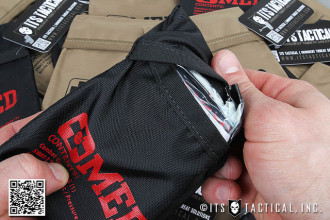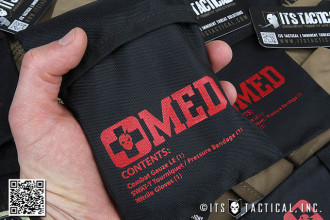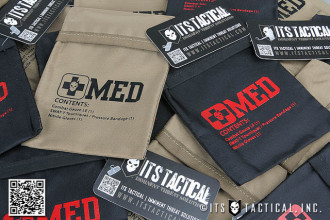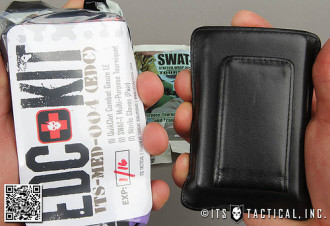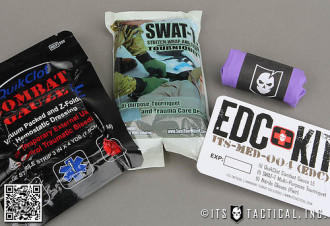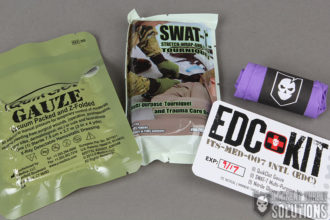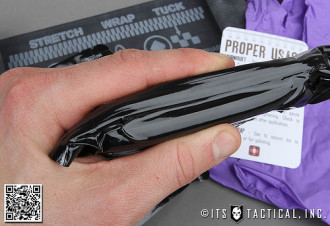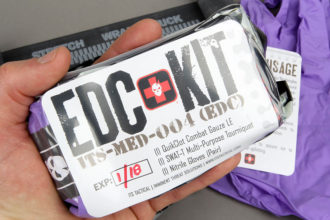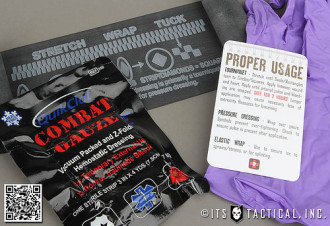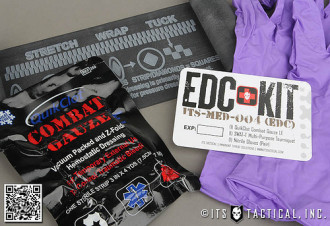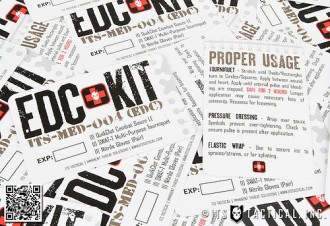 <----- scroll or drag ----->
By ordering EDC Kits, you warrant that you have the required training and authorizations to use the contained items. ITS Tactical assumes no liability for their misuse.
UPDATE: We're now offering an International version of our EDC Trauma Kit for non-US/APO/FPO addresses. This kit must be selected for non APO/FPO overseas destinations, as selecting other kit versions will necessitate your order being refunded. Due to Z-Medica policy we can not ship our other non-international kit versions outside the US to non APO/FPO addresses.
Pick up the original vacuum-sealed pocket trauma kit from ITS Tactical. Our EDC Trauma Kit is the smallest on the market and will fit perfectly in your back pocket! No longer will you have the excuse of not being able to carry lifesaving equipment with you wherever you go.
Designed with a minimum footprint, but fully capable of treating the number one TCCC preventable cause of death; extremity hemorrhage AKA bleeding out. The EDC Trauma Kit is literally the size of an average wallet, can be stuffed in a back pocket and only weighs 6 ounces with the included pouch.
The lightweight nylon sleeve will protect your EDC Kit against damage and potential puncturing of the vacuum seal while being carried in your pocket or bag. Our sleeves are also printed to denote medical equipment and list the contents to others who may come across your kit. The ITS EDC Trauma Kit is truly something you'll never leave home without.
Update: We're now offering our EDC Slimline Pouch as an add on to the EDC Trauma Kit that facilitates mounting your EDC Trauma Kit to a belt or MOLLE compatible gear. Check it out here!
Included with every EDC Trauma Kit is our insert card which lists the contents and expiration date on the front and includes the directions for using the SWAT-T on the reverse. These directions come directly from the manufacturer and are also printed on the bag that we've left on each SWAT-T we seal in a kit. We've also taken the time to cut a large slit on the bottom of each wrapped SWAT-T we use so that it's easier to open when seconds count!
The pouches for our EDC Trauma Kits are sewn in Chicago by Zulu Nylon Gear, making them completely made in the USA. Each kit is hand assembled by ITS Tactical in Texas using nearly all made in the USA components (gloves are only non-US made item).
Contents
Combat Gauze LE (1)
SWAT-T Tourniquet / Pressure Bandage (1)
Nitrile Gloves (Pair)
Your choice of Coyote Brown or Black Sleeve (1)
This product is sold as a hygienic, ready-to-use medical supply item and can't be returned for refund or credit if the vacuum sealed packaging has been tampered with, punctured or unsealed. Once the seal has been compromised we'll be unable to effectively determine if the components inside the kit have been rendered contaminated or no longer sterile. If an ETA or EDC Trauma Kit becomes unsealed during transit, please contact us immediately upon arrival so that we can remedy the situation.
Each EDC kit is vacuum sealed and completely latex-free. Pouches are printed in the USA.
Click Here for details on the EDC Slimline Pouch.