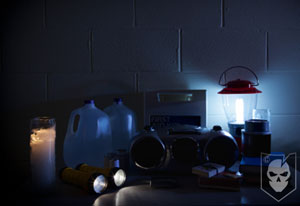 Here is the last of a five part series concerning every day carry kits and how we might use a structured decision-making process to put them together. The first part of this series introduced the idea of deliberate and structured planning for reasonably foreseeable contingencies.
The second installment focused on conducting a security threat assessment (in the form of a limited example), so we'd have a basis for making decisions about what to carry. The third offering expanded on the example by discussing planned responses in light of the threats previously identified.
The fourth article in the series took the limited example a step farther by suggesting tools, resources and supplies needed in order to implement the planned responses. As we've seen in some of the comments, EDC is something different for everyone since the threats we perceive, and how we choose to respond to them will be different based on our particular situation, knowledge, training and personal preference.
Now, it's time to speak to assembling kits. Using the items from the limited example constructed in the previous articles, I'd like to show how our every day carry kits can be kept in different locations, and how they can take different forms. Sometimes it's as simple as putting items in your pocket, and other times we'll need a bag, box, shelf or container of some sort to help us keep our necessities close at hand when we need them. [Read More…]
{ 7 comments }