The Kepler Cardigan from PDW: Versatile Adventurer Insulation
The Kepler Cardigan from PDW: Versatile Adventurer Insulation
A quality midlayer is probably the most overlooked piece of outdoor apparel around. Softshells, hardshells and merino baselayers grab most of the attention, but to stay comfortable in mixed conditions, a good midlayer is critical. It must protect from heat loss, wick away moisture and ensure enough ventilation to prevent overheating. It should also be lightweight, packable and tough enough to work as an outer layer if needed. There are a lot of contradictions here, which is why designing a perfect midlayer can be as hard (if not harder) than designing a rain jacket. Today I'll be offering my thoughts on the Prometheus Design Werx Kepler Cardigan and explaining why it's my new preferred all-season midlayer.
Design of the Kepler Cardigan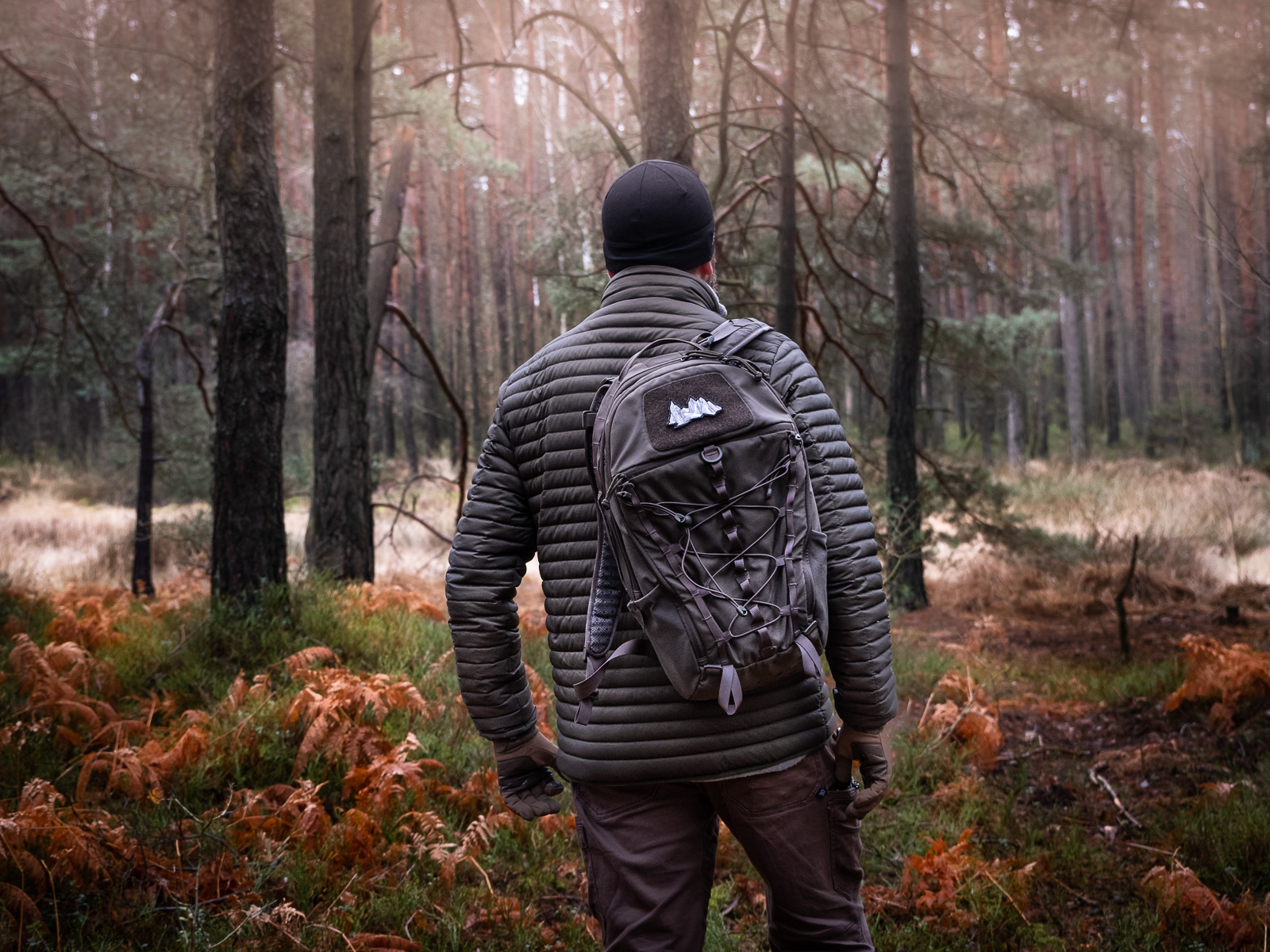 The Kepler Cardigan is a crossover piece, somewhere between an ultralight down sweater and a lightweight down jacket. It's equally at home as an insulation layer under a hardshell or softshell, as it would be as an outer layer for either backcountry or urban use. The true-to-size straight cut ensures a good fit for most people. There's a place for trim athletic fits in mountaineering apparel, but for general outdoor use and regular people, a standard/straight cut simply works better. It also allows you to put an additional merino layer underneath, which makes it even more versatile. As a quick size reference, I'm 186cm (6'1″) tall, weigh 92kg (202 lbs.) and wear a size Large.
The sleeves are long enough for my long arms, so there's no need to go XL to avoid the "bare wrists" effect when scrambling up the mountain. (I hate that.) Overall the fit is fine and exactly what I expect from a multipurpose outdoor light puffy layer. The collar of the Kepler goes up to the chin line so it doesn't cover your mouth, which isn't accidental and is a really thoughtful decision. Breathing out hot humid air straight into the collar would ruin the insulating properties of even the best hydrophobic down on a long run.
The Features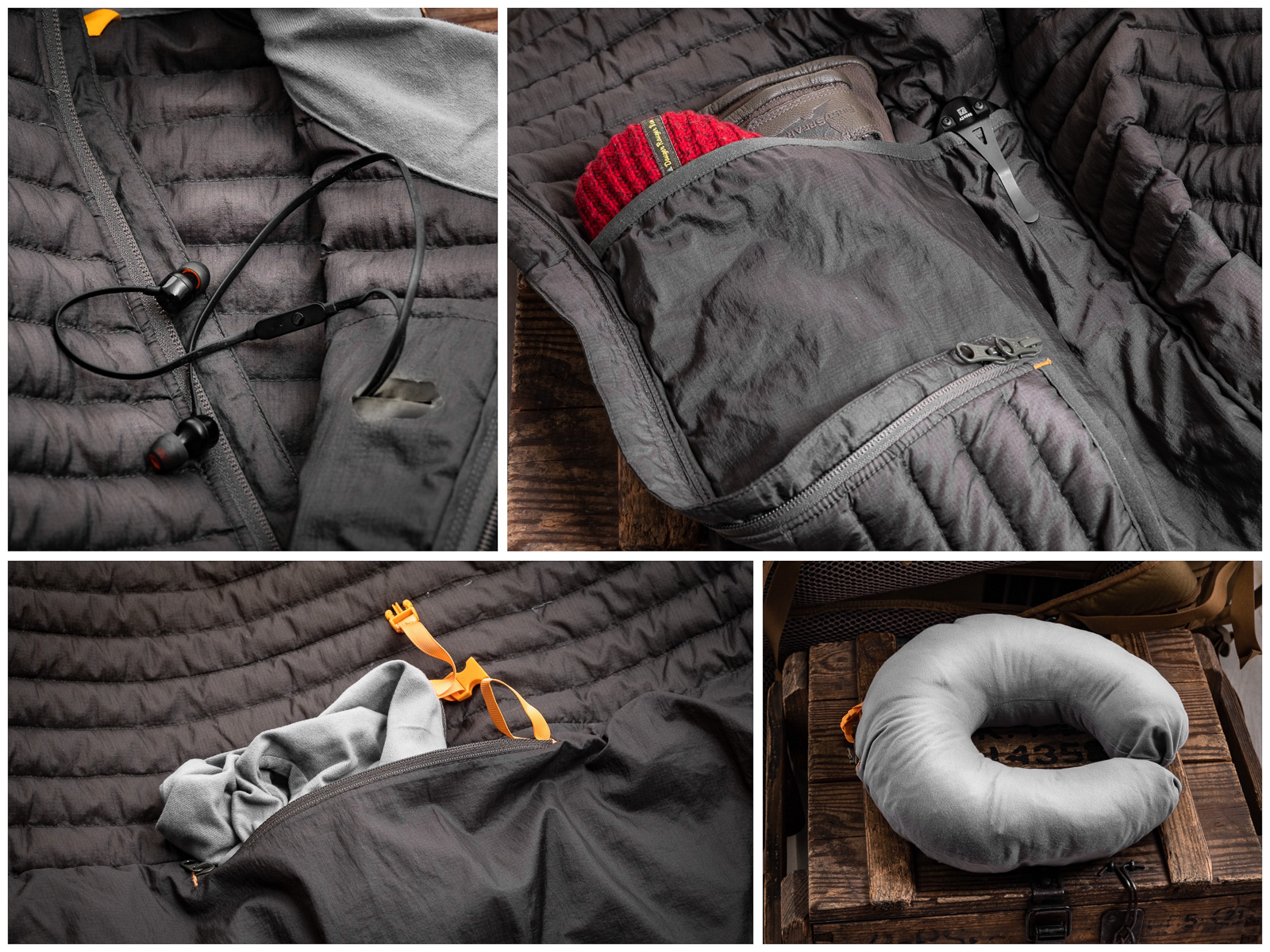 On the outside, the Kepler may look like a classic down sweater, but don't be fooled, it's heavy on the features! First, there are two handwarmer pockets on the sides, each with a zipper. The Napoleon chest pocket is sized large enough for a smartphone or wallet and features a headphone cable port as well. At the back, there's a hidden pocket, which can be used as an integrated stuff-sack, but it's also specially designed to keep the jacket shaped like a travel neck pillow. This is a particularly cool feature, as it makes it great for sleeping and also allows you to smuggle an extra jacket through your carry-on luggage inspection.
However, the coolest features of the Kepler are not easily visible. I'm talking about the 4 internal stash pockets, which are spacious and located on both sides. Each of them can easily hold a thick beanie and two winter gloves. The real gem though is the additional tall vertical pocket on each side, which is great for gear like a flashlight or a folding knife. I've never seen this clever idea before in any other insulation piece. Mixing gear in one pocket is a bad idea, as you could easily catch a clip with a hat or glove. I know people that have lost expensive knives this way.
The Materials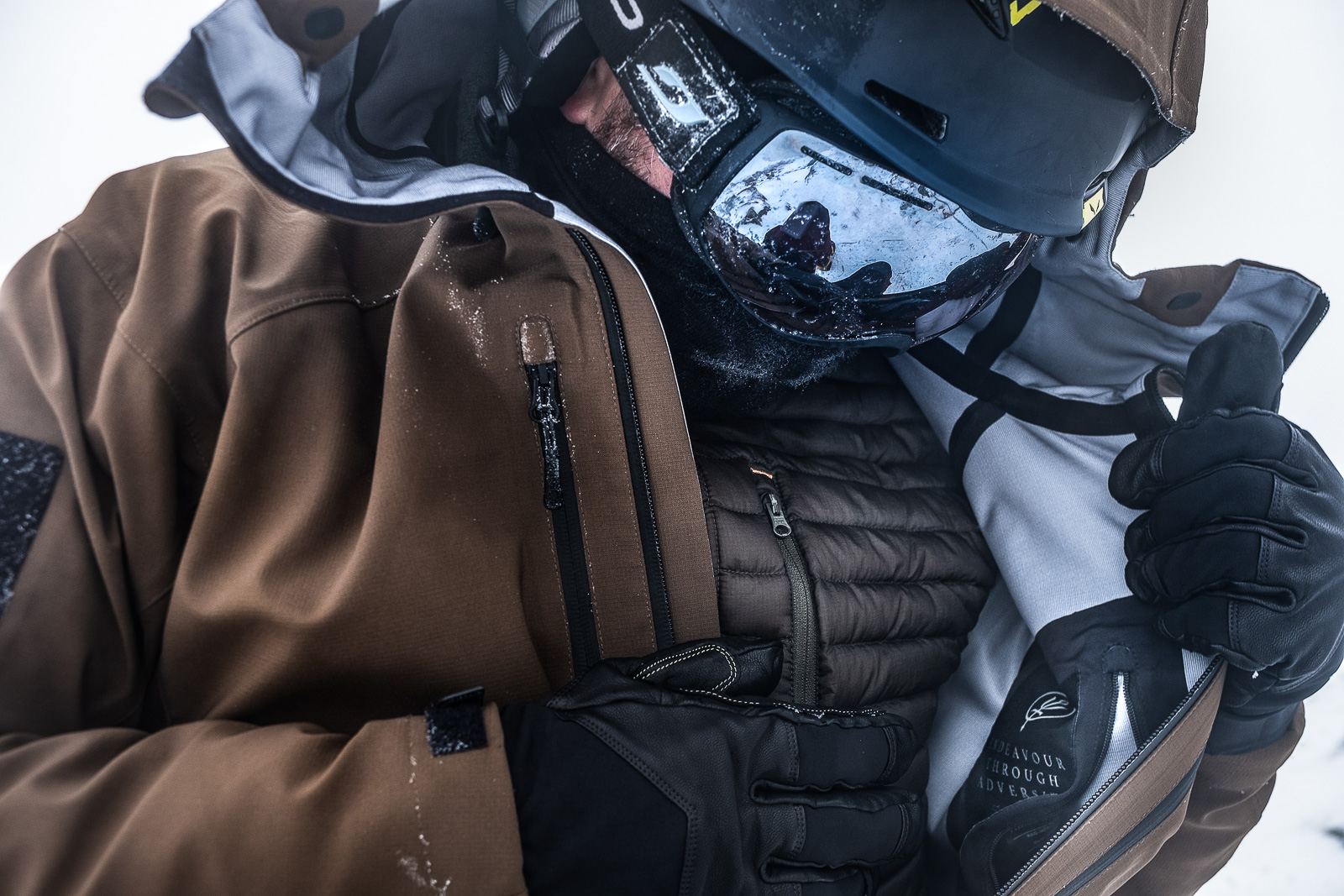 The outer layer of the Kepler is 20D Mini-Ripstop Nylon with the newest version of Dupont's DWR treatment. It's lightweight but still protects from wind and snow well enough to wear it as an outer layer without any issue. Thanks to the ripstop, it's a bit more robust and tear-resistant than the material on most ultralight down jackets, (some companies almost make it see-through) but it's still breathable.
The Kepler is filled with hydrophobic treated 800 CUIN goose down with additional antimicrobial Silvadur protection. What does that mean? CUIN, or Fill Power is a measure of the loft. 800 CUIN means one ounce of down is lofty enough to occupy 800 cubic inches. You want this number to be higher so that your jacket is lighter and warmer at the same time; as it's actually trapped air that keeps you warm and not down itself. A fill power of 500 is good for fashion garments, 600-700 is good for general use, but 750 and up is excellent and that's what you want. So 800 CUIN means it's top-notch, quality down that keeps the Kepler light, warm and still compressible.
Hydrophobic down treatment is essential for high-output activities, but also when used as an extra layer during a short break or belay. Not just in winter either, but for instance, during a cold summer day in high mountains. Hydrophobic down allows your body to vent and lets the sweat evaporate through the jacket without wetting out the down fill, which would totally ruin the insulating properties. Last but not least, the antimicrobial treatment means you won't need to wash your jacket for a long time, as the down inside stays clean and bacteria-free even under heavy use. Lastly, the Kepler's collar is covered with a soft brushed tricot liner for a nice cozy feel and the zipper is a two-way YKK, featuring a full-length wind flap underneath.
Putting the Kepler Into Practice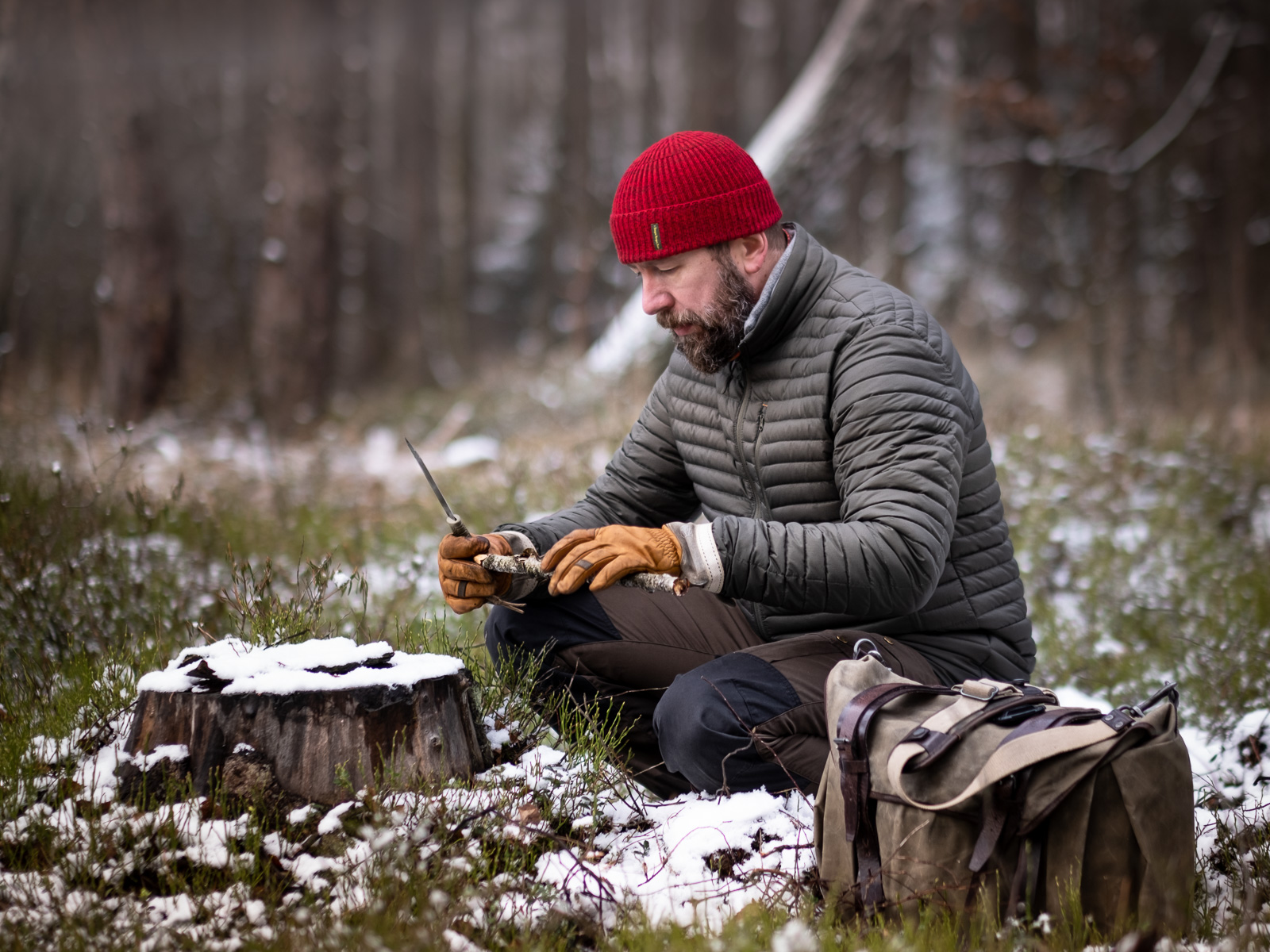 Just grab your Kepler and you're done.
In theory, the Kepler should be quite an awesome piece for multiple scenarios, depending on your layering system. The reality is that I've used it a lot during the last quarter, both in the mountains and in the forest around my backcountry cabin. It's a very versatile piece and I used it in 3 main ways; as insulation under a winter hardshell, as an outer jacket with a proper baselayer for winter & fall activities and as impromptu insulation worn over a t-shirt around my cabin and campsite.
In scenario #1 (classic winter insulation) it works best if worn over a merino base and under a hardshell. In this scenario, the Kepler provides really good thermal comfort but is still breathable at the same time. Just make sure your outer shell is really breathable too! It's my most used insulation layer now, even in severe conditions. I just use a thicker (double) merino base and I'm ready for almost anything. If things get more severe (like -23 Deg Celsius, which I experienced in January this year) I simply add my extra puffy vest and I'm good to go.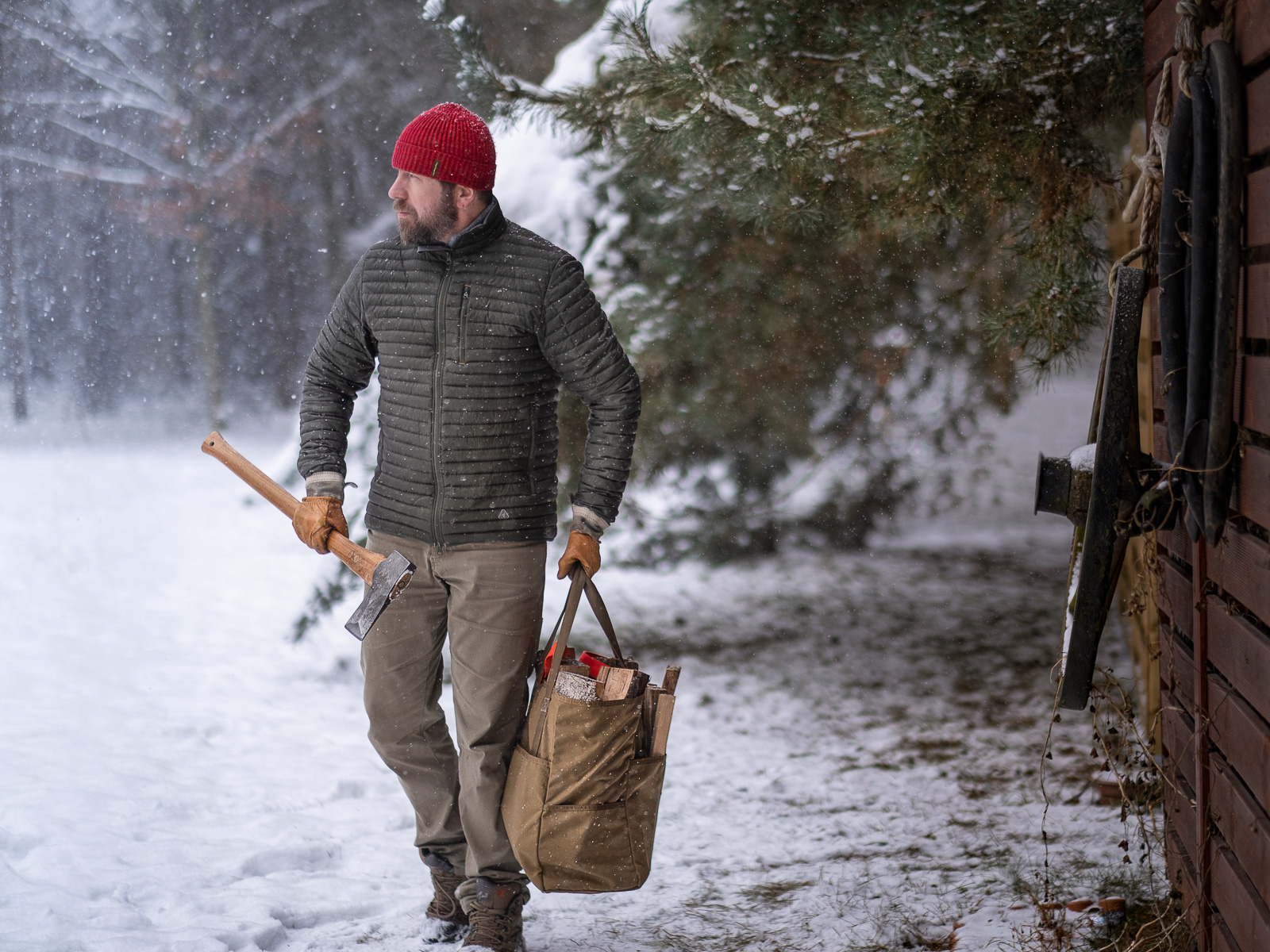 In scenario #2, it's used as a dedicated outer layer when hiking or bushcrafting. So when I plan high-output activities, I just wear it over a merino base. That's when breathability is most important and a lack of hardshell makes the system way more suitable for active use. Hydrophobic down and the relatively thin layer, which vapor needs to run through, make it altogether easy and efficient. Finally, scenario #3 is using the Kepler as a sort of grab & go insulation when doing things around my cabin in any season. Getting some firewood? Walking a dog? Backyard archery training in the afternoon? Just grab your Kepler and you're done.
Conclusion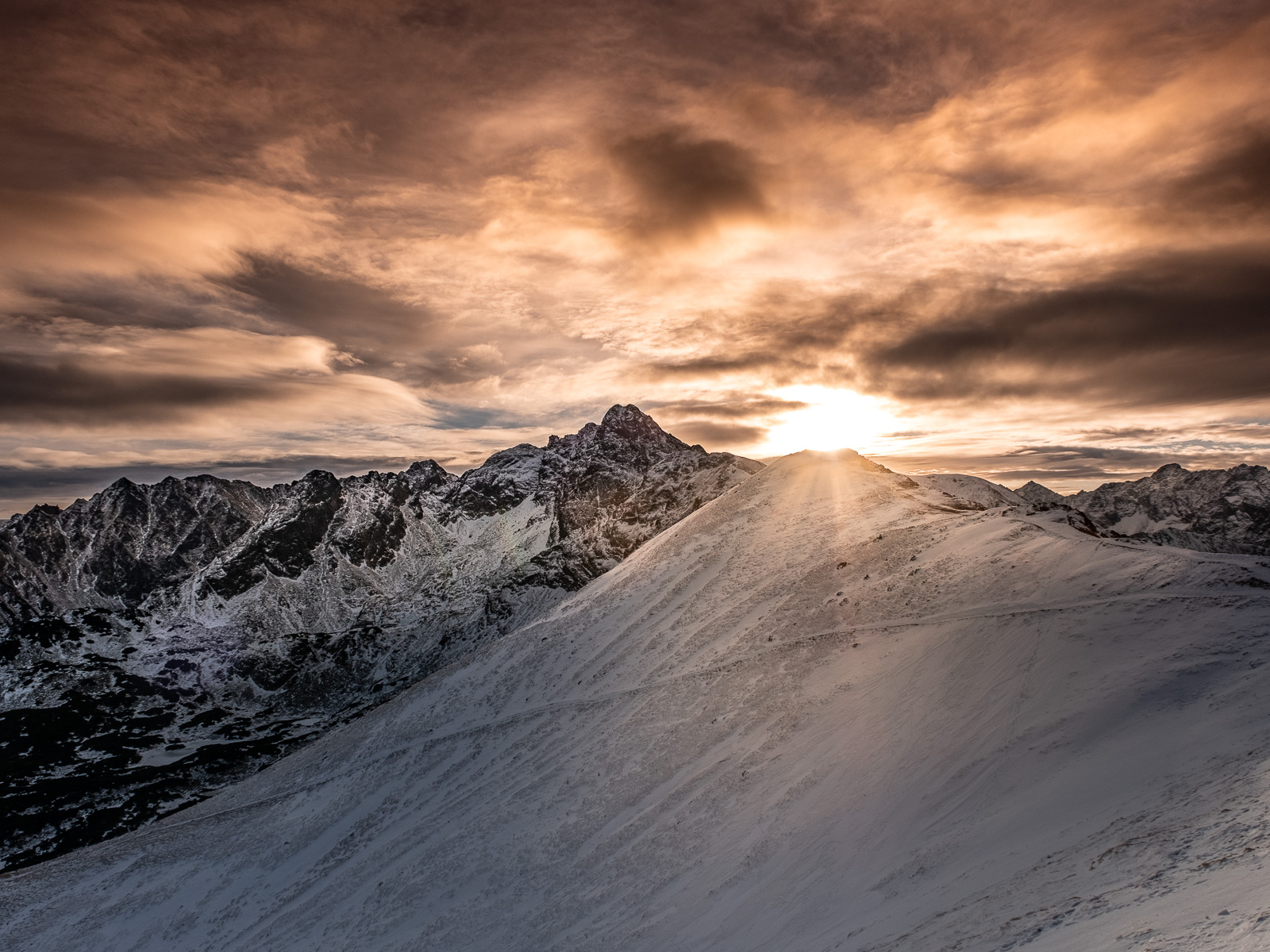 Summing it up, the PDW Kepler is a king of versatility. It's lightweight, multi-role and a really good-looking piece. The fit is just right and not just if you're a shredded athlete like some other pieces. Also, the temperature window for the Kepler is slightly wider than for a standard puffy jacket, as it can be used during warmer days too.
I was wearing mine in mid-April this year and also in -20 Deg C in the mountains in January & February. (With other layers of course.) Sure, it's not a severe weather expedition parka, so please don't even think of bringing it in January as your only jacket to Syberia or to the Himalayas, because you would just die from hypothermia. Instead think of it as a versatile piece, which covers a multitude of uses in outdoor and urban environments, compresses down to a size of about a 1L Nalgene bottle and brings thermal comfort even during active use. The Kepler is a 3+ season insulation, so if you're looking for that one jacket, which could be your insulating layering component for virtually any weather, it should surely be on your shortlist.
Editor's Note: Piotr Ma is an avid outdoorsman, adventurer, mountaineer and certified open sea sailor. As an enthusiast of quality gear, he's always seeking the most uncompromising and best-performing gear available worldwide. He's also known as an edged tools specialist. Piotr was introduced to his adventurous lifestyle when he was 10 by his father, a certified sailor and alpine-style climber. Now he continues his family tradition and shows his kids how to live a full life in the great outdoors; teaching them survival skills, shooting and archery. These days, he gladly shares his 30+ years of outdoor experience with people around the globe from his current location: Poland, European Union.