Today marks the 68th Anniversary of Pearl Harbor.
Take today to remember those 2,000 who gave the ultimate sacrifice, and what the event meant for American History.
Here's a great link to National Geographic's coverage of Pearl Harbor.
Are you getting more than 14¢ of value per day from ITS Tactical?
Please consider joining our Crew Leader Membership and our growing community of supporters.
At ITS Tactical we're working hard every day to provide different methods, ideas and knowledge that could one day save your life. Instead of simply asking for your support with donations, we've developed a membership to allow our readers to support what we do and allow us to give you back something in return.
For less than 14¢ a day you can help contribute directly to our content, and join our growing community of supporters who have directly influenced what we've been able to accomplish and where we're headed.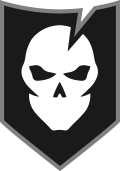 I was appalled at all the BS about how we nuked hiroshima & nagasaki.But so little on the news about the Pearl and how we got attacked and all the lives lost there and during the war we did NOT start.This once was [ maybe again ? ] a great nation of rifleman.
Very sweet of you to remind us of an event too easily taken for granted.