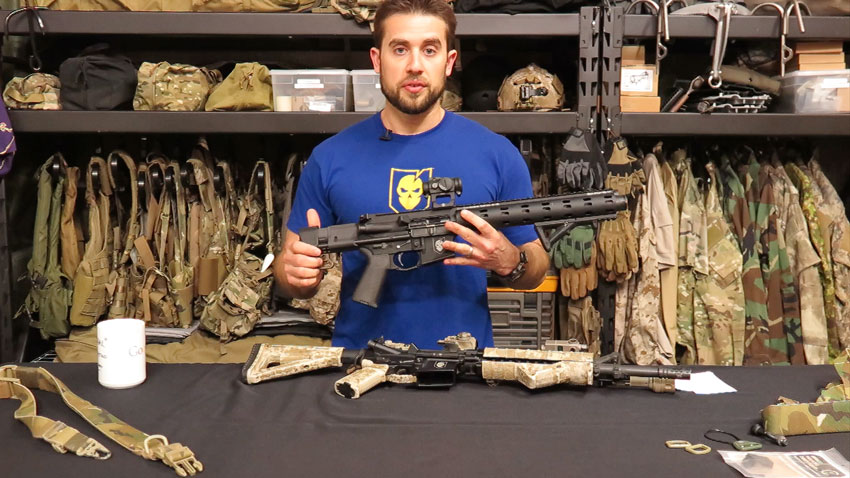 In this episode of Gear Tasting, Bryan walks through the gear he took to the Rifles Only Precision Rifle course and how it performed. He also answers some Questions Over Coffee, including his rifle setups and a sling modification as well.
Resources
Rifles Only AAR – http://itstac.tc/1ldnFMw
Rifles Only – http://riflesonly.com
Tactical Distributors Shooters Shirt – http://tacticaldistributors.com
Arc'teryx LEAF – leaf.arcteryx.com
Velocity Systems Rugby Shirt – http://www.velsyst.com/
Accurate Ordnance – http://accurateordnance.com/
London Bridge Trading – http://lbtinc.com/
Multitasker – http://multitaskertools.com/
1MOA Solutions Data Book – http://1moasolutions.com/
DIY AR-15 Build – Lower – http://itstac.tc/1LRuFnb
DIY AR-15 Build – Upper – http://itstac.tc/1QXyU8S
ITS HQ Rifle Builds (300 BLK) – http://itstac.tc/1XDYLqH
Blue Force Gear VCAS Sling Mod – http://itstac.tc/uQS95h
Blue Force Gear – https://www.blueforcegear.com/
Impact Weapons Components – http://www.impactweaponscomponents.com/
In each episode of Gear Tasting, Imminent Threat Solutions Editor-in-Chief Bryan Black answers your gear-related questions and shares his insight into what we're currently evaluating at ITS HQ.
For more on the gear we review, check out our GEARCOM category here on ITS.
To have your gear related question answered on an upcoming episode, tweet us using the poundtag #GearTasting on Twitter.
Have you listened to our Podcast?

Do you enjoy witty banter and nostalgic geekdom all while sipping on a fine aged scotch? Then you'll love our podcast!