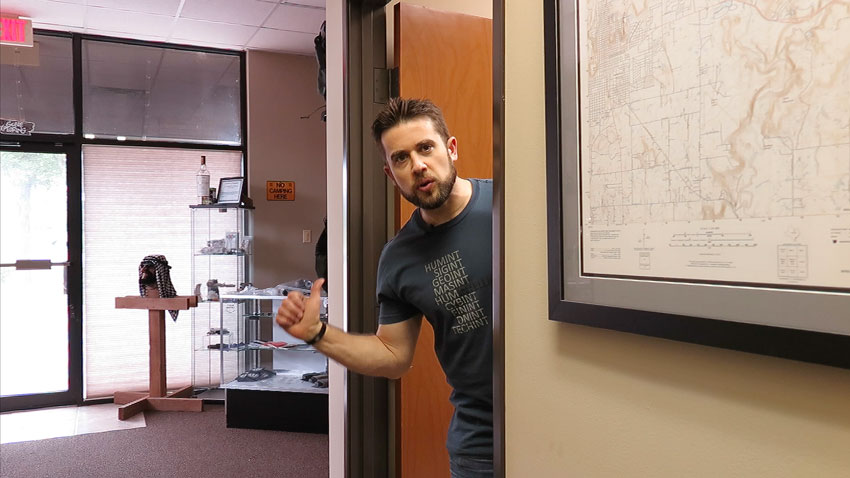 Today Bryan goes over some new gear we're evaluating, including the Long Range Shooting Handbook, Salomon Speed Assault shoes and the Nemo Salsa 15 degree sleeping bag. He also answers a Question Over Coffee on his preference of camp axes.
Pick up your Official Gear Tasting Coffee Mug in the ITS Store!
If you're enjoying Gear Tasting each week, please consider supporting ITS by joining our Crew Leader Membership and allow us to give you something back in return.
Resources
Long Range Shooting Handbook – http://amzn.to/1p1lGvQ
Salomon Speed Assault Shoes – http://bit.ly/1Wu048Z
ITS Salomon Article – http://itstac.tc/1eAm87Y
NEMO Salsa Sleeping Bag – http://amzn.to/1qVarad
ITS Sleeping Bag Temperature Ratings Article – http://itstac.tc/1Wu3XLe
ITS Espionage T-Shirt Collection – http://itstac.tc/23BK9Lh
Fiskars Axe – http://amzn.to/1SO9Yg7
Fiskars Shovel – http://amzn.to/1TTMBGU
Mora Camp Axe – http://amzn.to/20EOFU5
Winkler Hawk – http://www.winklerknives.com/knives.asp?id=201
Blue Bottle Coffee – https://bluebottlecoffee.com/
In each episode of Gear Tasting, Imminent Threat Solutions Editor-in-Chief Bryan Black answers your gear-related questions and shares his insight into what we're currently evaluating at ITS HQ.
For more on the gear we review, check out our GEARCOM category here on ITS.
To have your gear related question answered on an upcoming episode, tweet us using the poundtag #GearTasting on Twitter.
Have you listened to our Podcast?

Do you enjoy witty banter and nostalgic geekdom all while sipping on a fine aged scotch? Then you'll love our podcast!