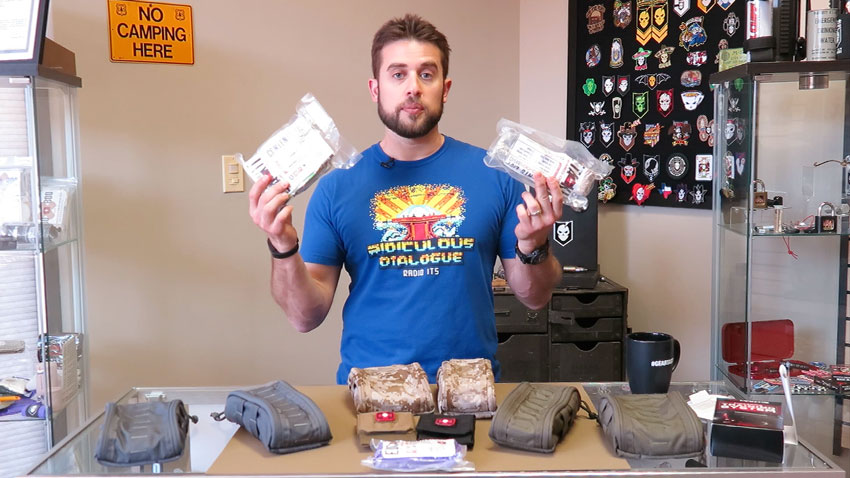 On this episode, Bryan offers a look into his traveling range box, including a pistol, ammo and everything he needs for a quick range trip. He also discusses some pocket tools, the Mantis Training System and offers a sneak peek into some upcoming ITS Products!
Pick up your Official Gear Tasting Coffee Mug in the ITS Store!
If you're enjoying Gear Tasting each week, please consider supporting ITS by joining our Crew Leader Membership and allow us to give you something back in return.
Resources
Ridiculous Dialogue T-Shirt – http://itstac.tc/1LsQiBn
Haley Strategic INCOG Holster – http://bit.ly/24CLQDq
Raven Vanguard – http://bit.ly/1VOyQKJ
ITS Raven Vanguard Review – http://itstac.tc/1Xc9582
TACOST Training Cards – http://bit.ly/1XHV2YD
Mantis Training System – http://mantisx.com/
Big Design Titanium Pocket Tool – http://bit.ly/1U3K0f8
Rexford RUT – http://www.rexfordknives.com/
ITS Box Cutter Article – http://itstac.tc/1LY0xKg
ITS Medical Lineup – http://itstac.tc/1KSAKFg
In each episode of Gear Tasting, Imminent Threat Solutions Editor-in-Chief Bryan Black answers your gear-related questions and shares his insight into what we're currently evaluating at ITS HQ.
For more on the gear we review, check out our GEARCOM category here on ITS.
To have your gear related question answered on an upcoming episode, tweet us using the poundtag #GearTasting on Twitter.
Have you listened to our Podcast?

Do you enjoy witty banter and nostalgic geekdom all while sipping on a fine aged scotch? Then you'll love our podcast!